Eli Apple says Falcons coach asked him at Combine if he liked men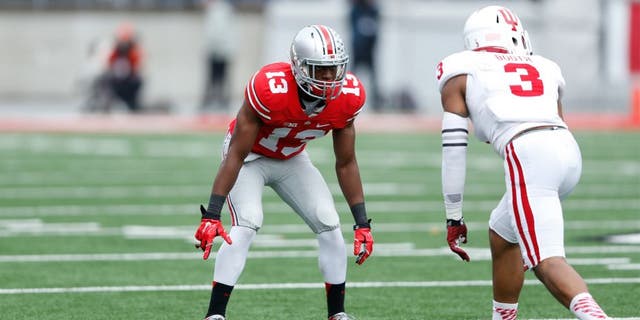 NFL Draft prospect Eli Apple made an appearance on Comcast SportsNet's Breakfast on Broad Friday morning, and when hosts brought up strange questions asked at the NFL Combine, the Ohio State cornerback said an Atlanta Falcon's coach asked him an odd question.
Via CSN Philly:
Given how personal sexuality can be, it seems odd that teams would go that route with Combine questions.
Apple is projected to be a first-round pick in the 2016 NFL Draft. His best season in college came in 2014, when he ranked in the Top 10 in the Big Ten in passes defended (13) and recorded 53 tackles en route to being named a freshman All-American. Apple recorded 33 tackles and nine passes defended in 13 games in 2015 and was named a Second-Team All-Big Ten.