Eli and Peyton Manning don't compare Super Bowl rings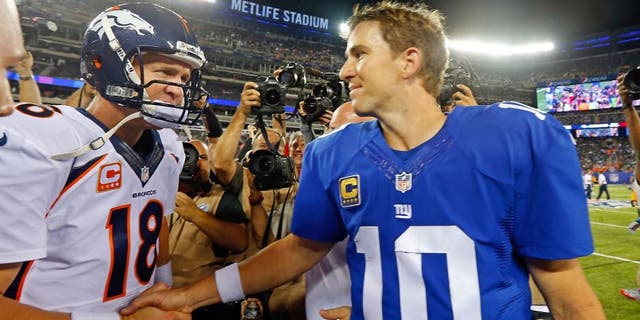 You would think two brothers that play in the NFL would engage in some sort of sibling rivalry, and they would always try to one up each other. But that's not the case with Eli or Peyton Manning.
Sure, the two have won individual accolades, including MVPs, Pro Bowl nominations and Super Bowl appearances.
But Eli has Peyton beat in one major category, and while it's the one that should trump them all, Eli never rubs it in his older brother's face.
According to Art Stapleton of The Record, Eli said that he never compares his Super Bowl victories to Peyton's.
Peyton, who has just one Super Bowl win in his career, has an opportunity to tie his younger brother as his Denver Broncos take on the Carolina Panthers in Super Bowl 50. And Eli, who is being honored at the Super Bowl as a part of a Super Bowl MVP ceremony, will be Peyton's number one cheerleader.