Edwards on Twitter attack: 'It's been down all day? I didn't notice'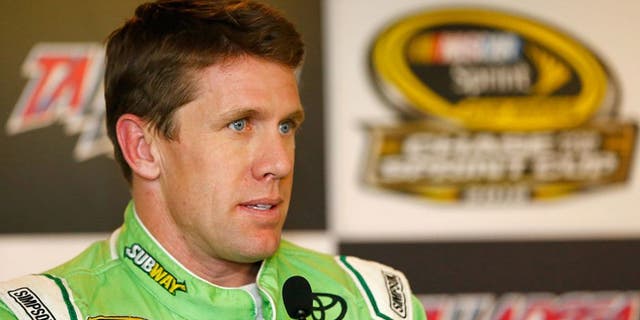 One of the long-running jokes in NASCAR is Carl Edwards' steadfast refusal to join Twitter, despite its huge popularity.
At least three NASCAR drivers -- Jimmie Johnson, Dale Earnhardt Jr. and Danica Patrick -- have more than 1 million Twitter followers and many, many others have hundreds of thousands of followers.
Not Edwards, though.
A very private person in a very public job, Edwards has stayed away from Twitter, ignoring the pleas -- and occasional ribbing -- of fans, teammates and journalists alike.
Edwards has gone on record as saying he would get on the social media site if he wins the NASCAR Sprint Cup Series championship this year at Homestead-Miami Speedway.
Friday at Talladega Superspeedway, Edward was asked if he really would actually join Twitter if he won.
"By the time I join Twitter, Twitter will be out of fashion," Edwards.
And then, told Twitter was down because it was hacked in a distributed denial of service (DDoS) attack Edwards added -- without a hint of irony -- "It's been down all day? I didn't notice."
Homestead can't get here soon enough.