Eddie Lacy reportedly gets P90X refresher before Packers camp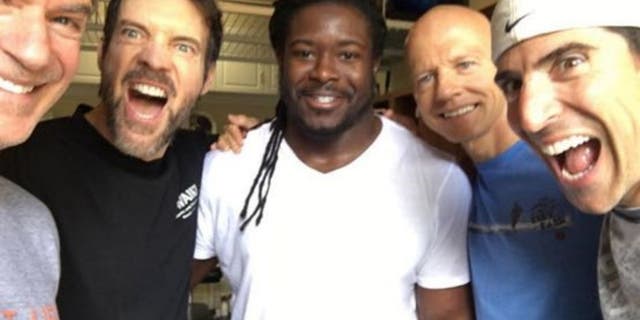 NEWYou can now listen to Fox News articles!
Eddie Lacy apparently isn't taking any chances with his weight-loss program. The Green Bay Packers star running back reunited with P90X founder Tony Horton this summer, ESPN reported Monday.
Lacy enlisted Horton's help this offseason after Packers coach Mike McCarthy warned the fourth-year pro to lose weight after Lacy's down year in 2015. Lacy made strides, appearing much thinner in photos this offseason.
Lacy, 26, spent two months with Horton and when he returned to Green Bay in April, he weighed 15 to 18 pounds less than in 2015, according to the report. But despite the weight loss, McCarthy indicated that he wanted Lacy to get even lighter.
"Eddie will be fine," McCarthy said in May. "I believe he'll hit the target that we're all looking for when the lights come on."
Lacy failed to rush for 1,000 yards in 2015, the first time in his career that he had not eclipsed that mark. His rushing touchdowns were also down; he scored only three times after punching it in 20 times combined in his first two years.