Earnhardt Jr. pulls away late to win 2nd race of season at Pocono Raceway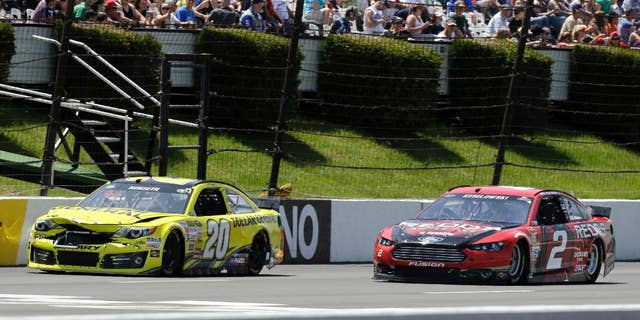 LONG POND, Pa. – Dale Earnhardt Jr. passed Brad Keselowski down the stretch to win a thriller Sunday at Pocono Raceway.
Earnhardt led only 11 laps but his No. 88 Chevrolet was the car to beat down the stretch, and he zipped past the dominant Keselowski, who had debris on his grill and a hot engine, with five laps remaining in the 400-mile race. Keselowski was second for the second straight race.
Earnhardt won the Daytona 500 and now has multiple wins in a season for the first time since 2004.
Keselowski has a runner-up finish to go with his 95 laps led. Kurt Busch, Denny Hamlin and rookie Kyle Larson round out the top five.
Earnhardt gives Hendrick Motorsports three straight wins, following back-to-back victories by Jimmie Johnson. Johnson overcame a pit road mishap to finish sixth.