Early in his career, Matt Ryan studied film of Tom Brady to get better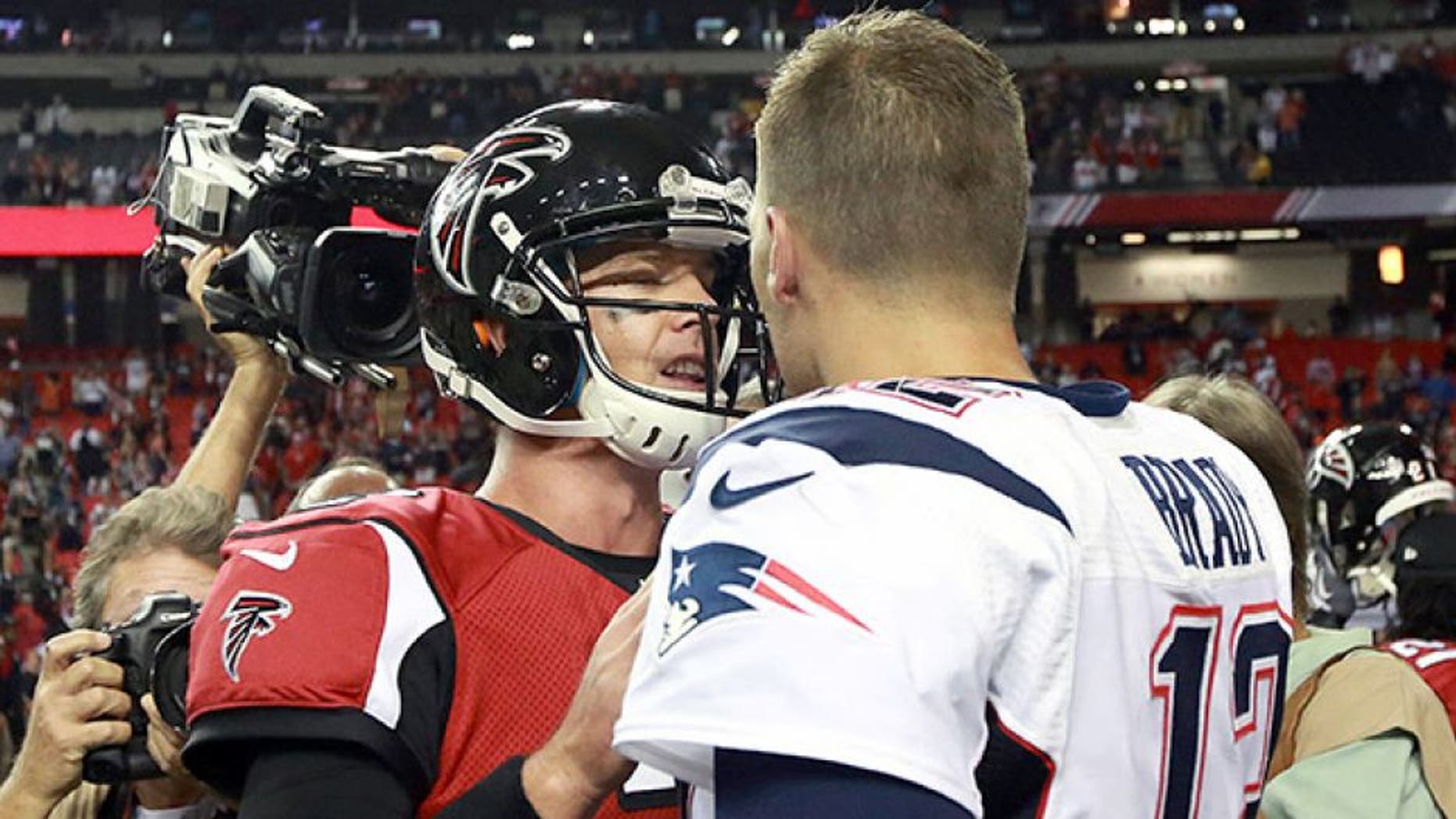 When the Atlanta Falcons and New England Patriots meet in Super Bowl LI, it will be only the third matchup between quarterbacks Matt Ryan and Tom Brady.
Brady got the better of Ryan in both their 2009 and 2013 games, and Ryan must have come away impressed after that first meeting.
After the second season of his career, Ryan wrote a first-person piece for Sports Illustrated in 2010 and explained how he used film study of Brady and some of the game's other top quarterbacks to make himself better:
I decided I would spend the early part of the off-season studying the high-scoring offenses in the NFL that had personnel similar to ours here in Atlanta.
I went to see our video guys and requested game tape of the Colts, Cowboys, Patriots, Chargers, Packers, and Saints to see what those teams were doing and whether there were things the Falcons could incorporate.
While analyzing and studying those six offenses, I closely watched the quarterbacks --Peyton Manning from the Colts, Tony Romo from the Cowboys, Tom Brady from the Patriots, Philip Rivers from the Chargers, Aaron Rodgers from the Packers and Drew Brees from the Saints -- to see what each guy did to make his team so effective.
I learned several things about the game and about my own game during my film work, but I was mostly impressed with the patience under fire exhibited by Manning and Brady.
Both of those guys consistently take the underneath routes when they are given to them and don't ever think about going to another route until the defense takes the underneath route away. It amazes me how precise and accurate with the football all six of those guys are, and I can tell you that this was a really beneficial exercise that I feel will make me a better player as my career progresses.
Ryan can't get much better than he was this season, throwing for 4,944 yards with 38 touchdowns and seven interceptions and leading the Falcons to the Super Bowl for the first time in his nine-year career. He'll likely end up winning the NFL MVP award the night before he meets the Patriots in the biggest game of his life, and it turns out he might owe at least a little bit of his progress to this point to his counterpart on the other sideline.