Earl Thomas sends heartfelt message to Rob Gronkowski after injuring him with huge hit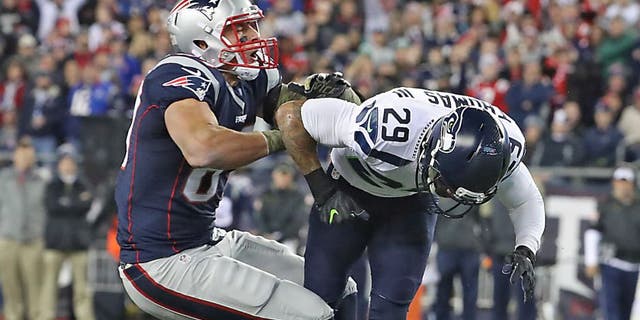 NEWYou can now listen to Fox News articles!
Rob Gronkowski was briefly knocked out of Sunday night's game against the Seattle Seahawks after he took a huge hit from safety Earl Thomas. It was initially unclear what happened to Gronk on the play, but after the game, it became clear.
According to Ian Rapoport, Gronkowski may have suffered a punctured lung from the blow.
Gronk said this late Sunday night, calling it one of the biggest hits he's ever taken.
"That was a big hit for sure. Probably one of the hardest I've got hit in my career for sure. By a good player; a good fast player who's like a missile. It was a good, clean hit; nothing against it."
Thomas received word of the news on Gronk and sent this classy tweet, wishing him well and hoping for a quick recovery.
Thomas isn't the biggest safety in the league, but like Gronkowski said, he's "like a missile." He flies around the field, making plays from sideline to sideline. Gronkowski saw that firsthand this weekend, and he paid for it dearly.