Eagles will use CB Byron Maxwell to shadow No. 1 receivers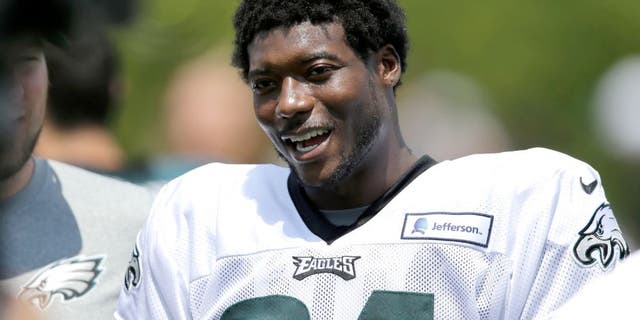 The Philadelphia Eagles signed cornerback Byron Maxwell to a six-year, $63 million contract this offseason, and they have big plans for him. The Eagles will use how to shadow and follow No. 1 wide receivers on both sides of the formation in 2015.
In 2014, Maxwell primarily lined up as the right cornerback for the Seattle Seahawks. In the past two seasons, Eagles defensive coordinator Bill Davis' defenses have stuck almost exclusively to a left and right cornerback. According to Davis, that's about to change now that Maxwell is in the picture. Maxwell is excited about the new opportunity.
"Of course that's what I would like to do," Maxwell said, per the Philadelphia Daily Inquirer. "I didn't know that coming here, but only a couple guys in the league get that opportunity. So it's an opportunity I look forward to and I embrace it.
"That's why they paid me. To be in this division and follow those type of caliber receivers, it's an opportunity I wasn't expecting, but I'd gladly take."
Davis clarified that Maxwell won't shadow the No. 1 wide receiver every snap of every game. The decision will be made based on game flow and situation.
"It will be a game-to-game thing," Davis said, per the Philadelphia Daily Inquirer. "You have to really see a difference or a reason why to do that. Because a lot of times, those guys get in a nice little pattern with their footwork in the left and right."
The Eagles handed Maxwell the largest contract for a free agent cornerback this offseason because he was the ideal fit for their defensive scheme. At just over 6-feet-1 inches tall and 207 pounds, Maxwell meets Chip Kelly's length requirement for the starting outside cornerback position.
If the Eagles want to take a step forward on defense, Maxwell's production will be a key factor. Maxwell allowed 63.4 percent of passes he was targeted on to be completed in 2014--a number much greater than that from any of the top cornerbacks according to Pro Football Focus' grades. He needs to improve on those numbers in 2015.
(h/t Philly)