Eagles will sign former Patriots RB LeGarrette Blount to one-year deal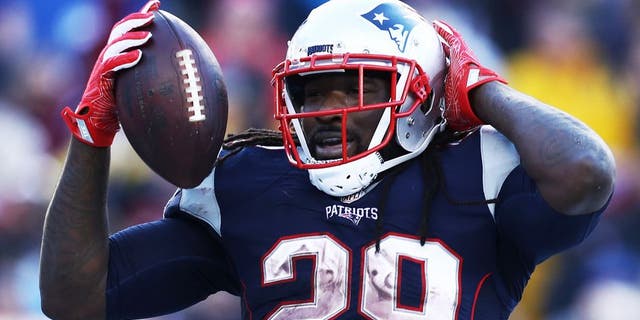 The Philadelphia Eagles had a clear hole at running back entering the NFL Draft, but they didnt select one (Donnel Pumphrey) until the fourth round. After missing out on the top backs most notably Dalvin Cook the Eagles made an interesting move Wednesday by signing LeGarrette Blount.
The former Patriots running back became a free agent this offseason after rushing for 1,161 yards and 18 touchdowns in 2016. It was the best seasonof his career as he led the league in rushing touchdowns while also setting a career high in yards.
Hell join the Eagles backfield, which is now extremely deep. Ryan Mathews was the front-runner to win the starting job, but now he could be cut with Blount in the mix. Philadelphia also has Pumphrey, Darren Sproles and Wendell Smallwood, who are good complements as smaller backs.
Mathews is set to make $5 million this season, but the Eagles can save $4 million by cutting him. For comparison's sake, Blount's deal is worth up to $2.8 million, according to NFL Network.
The Eagles have lacked a physical presence in the backfield for several years with DeMarco Murray failing to fill that role in 2015 before moving on to the Titans. Blount should be a tone-setter on offense.