Eagles want to add another interview to Dirk Koetter's busy schedule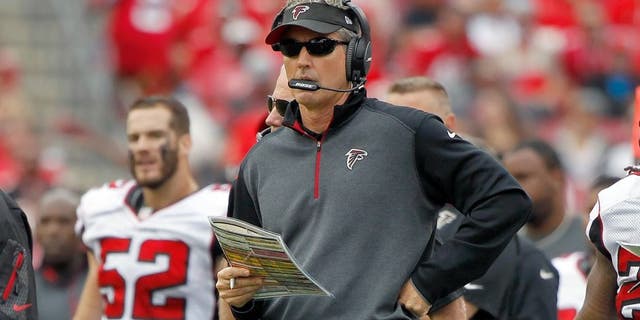 If the Tampa Bay Buccaneers want to promote Dirk Koetter for their head coaching vacancy, the franchise may have to outbid other interested suitors for his services.
FOXSports.com has learned that the Philadelphia Eagles are planning to submit an official request with the Bucs to interview Koetter. Miami and San Francisco already have done so, FOXSports.com has confirmed.
It's believed Koetter hasn't conducted any interviews yet as he recovers from hip surgery earlier this week.
Koetter is considered a strong frontrunner to replace Lovie Smith, who was fired Wednesday night as Buccaneers head coach. Koetter earned strong praise for his work developing rookie quarterback Jameis Winston in his first season as Tampa Bay's offensive coordinator.