Eagles RB Murray approaching Cowboys matchup like 'any other game'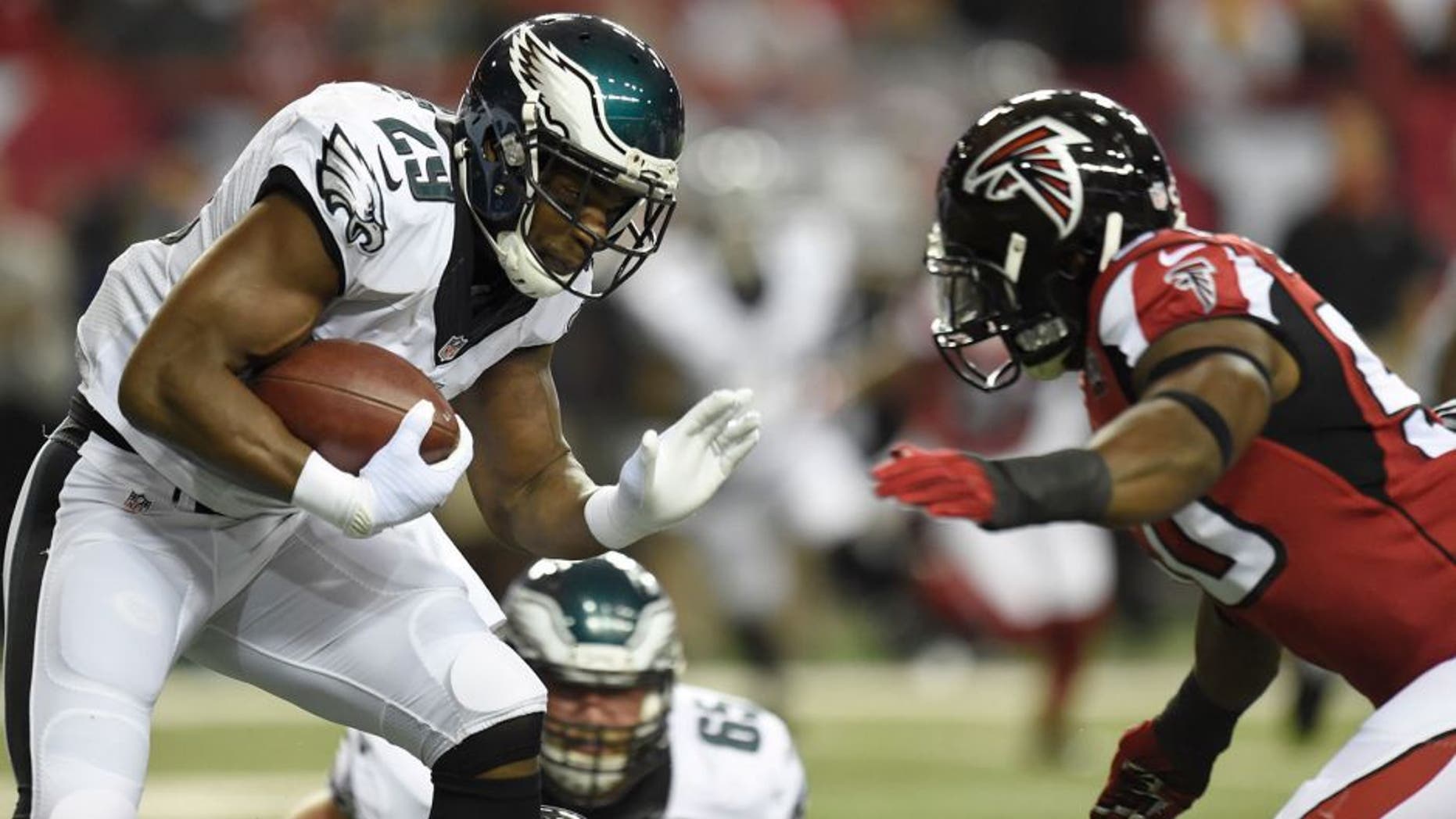 Philadelphia Eagles running back DeMarco Murray insists he will have no added motivation when his former team comes to town for an early-season NFC East showdown.
"I'm approaching it as any other game," Murray said of Sunday's matchup against the visiting Dallas Cowboys. "I'm not looking at it as facing the Cowboys. I'm going through my normal routine, my normal preparation and not trying to do anything extra to worry about anything I don't have to worry about. Just preparing like I always prepare for any other game."
One doesn't have to be a cynic to raise an eyebrow over Murray's comments. By all accounts, the Cowboys were willing to let him walk away despite a stellar 2014 campaign in which Murray rumbled for an NFL-best 1,845 yards rushing and powered Dallas' run to a division title.
Murray wound up signing a five-year, $42 million free-agent contract to join the Eagles and his presence was expected to tilt the balance of power in the NFC East. Opponent aside, Murray will also be trying to rebound from a lackluster debut with Philadelphia, gaining only nine yards on eight carries while scoring twice.
"This is Week 2 and I'm going to prepare the same way I always do both mentally and physically. I'm not going to go out and do anything special," Murray said. "This is just another opponent. I'm really not looking at it any other way. But they have a good team and it's a huge challenge."
(h/t Dallas News)