Eagles QB Sam Bradford has much love for LT Jason Peters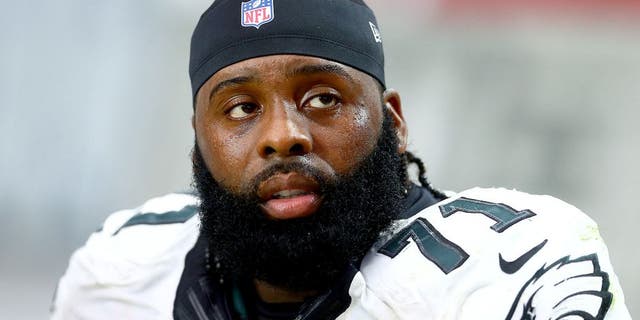 The bond between a quarterback and his left tackle is a unique one. As the blindside pass protector for every right-handed thrower, the left tackle's job is to always have his quarterback's back. Philadelphia Eagles left tackle Jason Peters has got quarterback Sam Bradford's back, both on and off the field.
When Bradford was hit low on a controversial play in the Eagles' second preseason game by edge rusher Terrell Suggs, Peters stepped in to defend Bradford right away. Peters doesn't care about the interpretation of the rule. Right or wrong, he is there to take Bradford's side of any debate.
"I told him I got his back, no matter what, whether it's wrong or right," Peters said, per Les Bowen of the Philadelphia Inquirer.
Peters could have never expected the play to go down like it did. According to him, the Eagles have put in extra protections and ways to make sure Bradford doesn't get hit during the preseason. He broke down why the play went down the way it did.
"I don't think so. We got plays to protect Sam, we're going to run those. It's just the preseason; we're trying to see different looks. It just so happened Suggs [left unblocked on the left side] hit him low."
Peters was arguably the NFL's most dominant left tackle last season. Pro Football Focus graded him as the top overall offensive tackle. The former tight end is a dominant run blocker and he rarely gives up pressures off the left edge. This is exactly what Bradford needs as he attempts to return from his second ACL injury in a span of two years.
(h/t Philly)