Eagles OLB Marcus Smith could miss entire preseason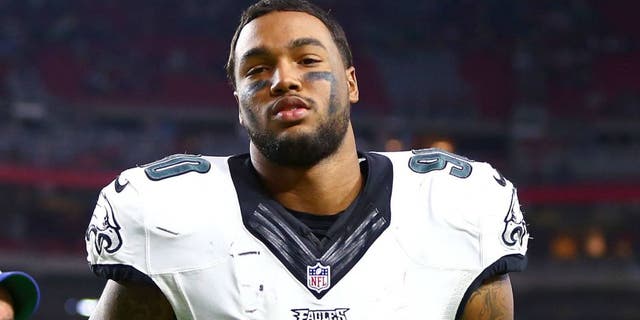 When Philadelphia Eagles outside linebacker Marcus Smith was carted off the field during Wednesday's practice, it was difficult not to imagine the worst. Smith turned out to only suffer a hamstring injury, but it turns out that injury is likely to keep him out of the rest of the preseason.
"He is not going to be out there this week," Eagles defensive coordinator Bill Davis said to reporters when asked about Smith's injury, per Eliot Shorr-Parks of True Jersey. "It's going to be a little bit."
When asked if Smith would suit up at all for the remainder of the preseason, Davis said, ""It's going to be close."
Smith is battling for the Eagles' No. 3 spot on the depth chart at outside linebacker. In his absence, Vinny Curry will see more snaps on the outside, rotating from defensive end.
(h/t True Jersey)