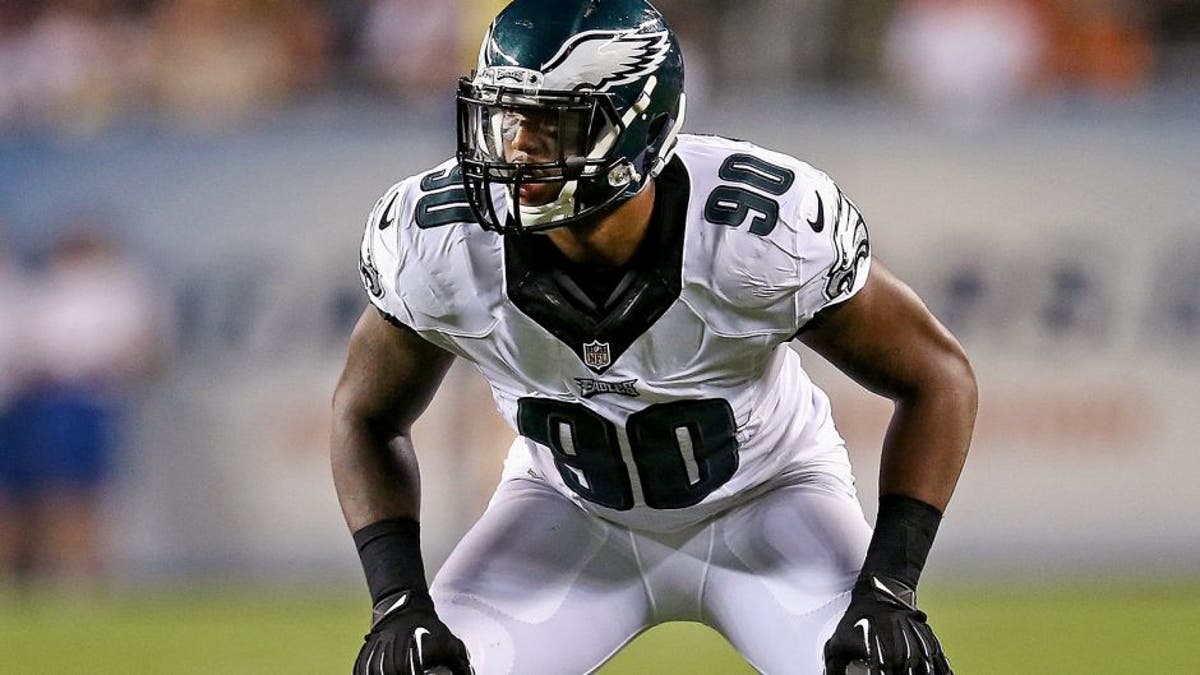 Philadelphia Eagles' outside linebacker Marcus Smith dedicated his offseason to adding bulk, and it has shown up in training camp so far. In his second season in the NFL, Smith had his best practice as an Eagle last week and he followed it up with a strong performance in the Eagles' preseason opener on Sunday.
The coaches clearly wanted to get an extended look at what Smith has to offer in his second season. They played him for 70 snaps on Sunday, and he finished with just 74 defensive snaps his entire rookie season, per Pro Football Focus.
Smith showed improved understanding of the defensive scheme and he had no lapses in coverage or as a pass rusher. Smith didn't make too much of an impact in the box score, but he is taking the necessary steps to become a more consistent producer. If he can prove consistency to the coaches, he will see snaps when the real action gets underway this September.
"It's nice to go in film and know that maybe you made some mistakes but just not be as mad as you were a year before," Smith said, per Rueben Frank of CSN Philly. "I just felt more comfortable out there."
Smith hopes to turn some of those solid defensive snaps into big plays during the Eagles' upcoming preseason game.
"It was OK, but I felt like to my standards, I want to make those plays," he said. "Even though I'm getting pressure on the quarterback, I want to be able to get him down and cause a fumble and turn the game around. That's the next step."
Smith is vying to earn a role as the Eagles' No. 3 outside linebacker on the depth chart behind Brandon Graham and Connor Barwin.
(h/t CSN Philly)