Eagles' Malcolm Jenkins would also target QBs on zone-read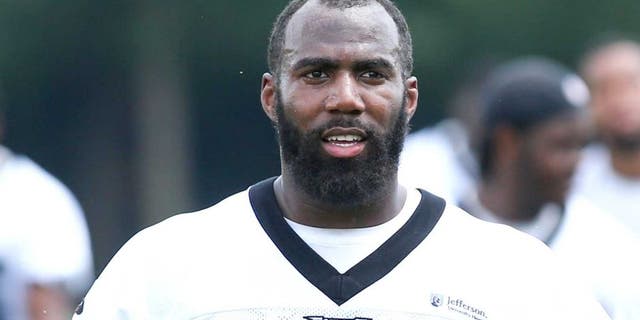 A lot of buzz has generated from Baltimore Ravens' linebacker Terrell Suggs' decision to take out Philadelphia Eagles quarterback Sam Bradford when he didn't have the football after handing it off on a zone-read option play.
On Monday, an Eagles player chimed in on the situation with what he would do if he was placed in Suggs' position during the play.
"If I take myself out of an Eagles uniform, I'd probably do the same thing" Jenkins said, via Corey Seidman of CSNPhilly.com.
Jenkins wouldn't be aiming to hit a quarterback low, but he also wouldn't treat them like the quarterbacks he sees in Eagles' practices in their red jerseys.
"As a defender, my way of scaring you out of that run concept is hit your quarterback," Jenkins said.
"I'm just saying as a defender, if I was gameplanning for the Eagles, I probably wouldn't go low for the quarterback, but that's where there's a little bit of discretion from a player's standpoint of where you hit somebody."
But if somebody's running a zone-read and I want to scare them out of it, I'm gonna hit the quarterback."
Of course, the debate centers around the idea that Sam Bradford would ever be pulling down the football to run on a zone read. And that doesn't seem very likely.
(h/t CSN Philly)