Eagles lose rookie LB Jordan Hicks to season-ending injury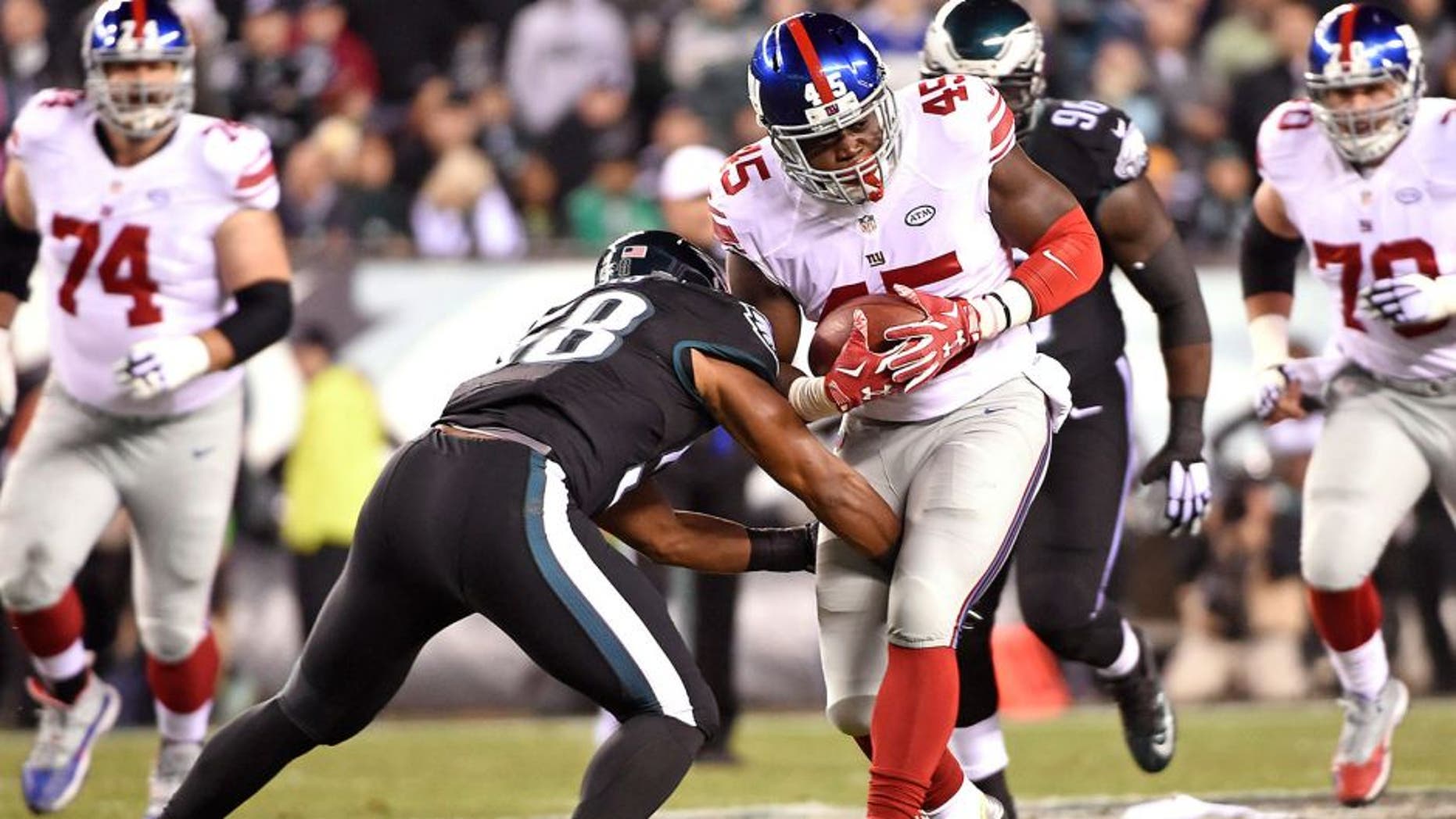 Eagles rookie linebacker Jordan Hicks (58) was getting early Defensive Rookie of the Year consideration, but the pectoral injury he suffered in Week 9 proved to be more serious than initially expected -- he was placed on injured reserve Monday. Eric Hartline USA TODAY Sports
Philadelphia Eagles rookie inside linebacker Jordan Hicks will not return in 2015, after being placed on injured reserve Monday with a torn pectoral muscle, per FOX Sports' Jay Glazer.
Hicks suffered the injury late during the team's Week 9 33-27 overtime win over the Dallas Cowboys.
After the game, Hicks told reporters that he felt fine and still had his complete range of motion. However, a Monday MRI revealed that the injury was more serious than initially expected.
It's a major blow for the Eagles defense. Hicks' pick-six made the difference in Week 9, and his impressive play has been a major factor in all four of the Eagles' wins in 2015.
He finishes his rookie season with one sack, two interceptions, one defensive touchdown, three fumble recoveries, and one forced fumble. He also tallied 50 total tackles, good for second-most on the team behind safety Malcolm Jenkins.