Eagles fans sound off on reasons for hatred of bitter rival Cowboys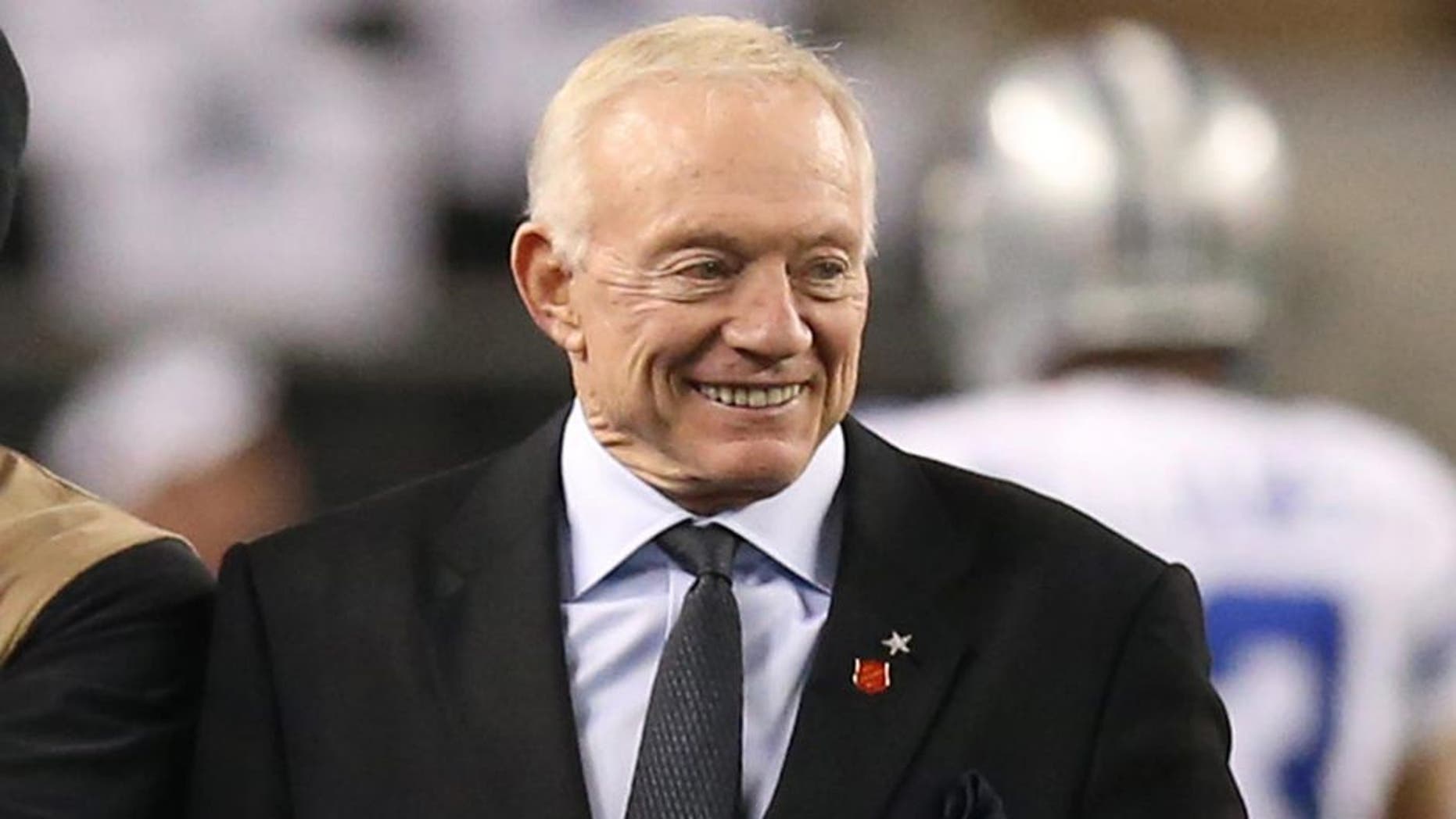 How much do Philadelphia Eagles fans hate the Dallas Cowboys? A Philadelphia radio station asked the fan base to count the ways - in 140 characters or less.
Sports-talk station 94WIP posed the question on Twitter early Thursday morning and, predictably, there were no shortage of responses.
Owner Jerry Jones, the face of the Cowboys franchise, was mentioned frequently while the "America's Team" moniker was also targeted. Other reasons were fairly simply, such as being a fan of the Eagles and growing up in Philadelphia.
Jealously is also behind some of the passion. Dallas has won five Super Bowl championships compared to zero for the Eagles.
Of course, Philly fans are not alone in their disdain for the Cowboys. Earlier in the week, Eagles linebacker DeMeco Ryans noted the bitterness of the rivalry when looking ahead to Sunday's matchup between the NFC East rivals.
"Everybody knows we hate the Cowboys," Ryans said. "For us to get them this early (in the season), I think the stadium's going to be electric."
Ryans' sentiment was echoed by fellow linebacker Marcus Smith. "All Eagles fans hate Dallas. I hate Dallas," Smith said. "I think all of us hate Dallas. And you definitely want to win that game."
Quarterback Sam Bradford, in his first season with the Eagles, grew up on the other side of the rivalry in Oklahoma City - the heart of Cowboys country. It hasn't taken him long to appreciate how high emotions between the sides can run.
"I think I'm learning quickly that there's not a lot of love lost between the two sides," Bradford said on Wednesday. "I think a couple of the guys were at a charity deal yesterday and everybody was talking about ... they had some choice words for Dallas."