Eagles eject beat reporter from press box, threaten other writers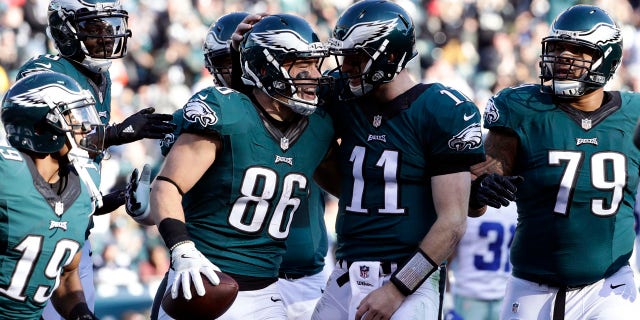 NEWYou can now listen to Fox News articles!
Jeff McLane, of the Philadelphia Inquirer, was kicked out of the press box by a member of the Eagles' media relations staff on Sunday, before Philadelphia would beat the Cowboys, 27-13.
Reporters, as is their wont, chronicled the incident, in which a disagreement with the Eagles staff boiled over into a chest-puffing ejection and threats for the rest of the media on hand.
Les Bowen, of the Philadelphia Daily News, explained that reporters were trying to suss out a call during the game, and an Eagles staffer told them to quiet down. The media members objected, McLane most of all.
The reported honcho flexing her authority is senior VP Anne Gordon, former managing editor/vice president of the Philadelphia Inquirer — where McLane works. She said she did not mind that these stories would be written.
After McLane was taken out of the press box, Eagles PR threatened the others, saying anyone who argued with the boot would be booted as well.