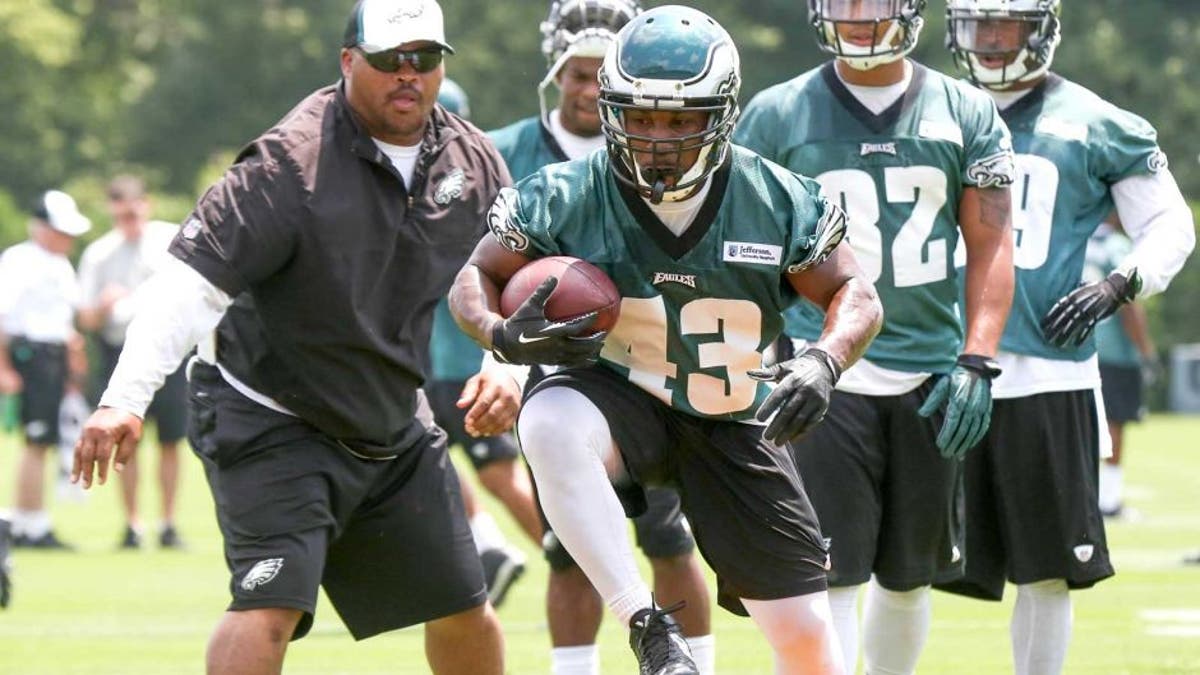 When the Philadelphia Eagles signed both DeMarco Murray and Ryan Mathews this offseason, many wondered what would happen to Darren Sproles' role. It turns out that he will be playing a little bit of wide receiver this season.
During Thursday's practice, Sproles was once again lined up in the slot at wide receiver. The Eagles have been using him in the slot throughout training camp as a way to get him more involved in the offensive game plan.
Lining Sproles up in the slot gives Kelly options. On one play in Thursday's practice, beat reporter Jeff McLane points out that Sproles lined up in the slot, motioned into the backfield, and ran the ball on a jet sweep.
(h/t Philly)