Eagles clear cap space by releasing DeMeco Ryans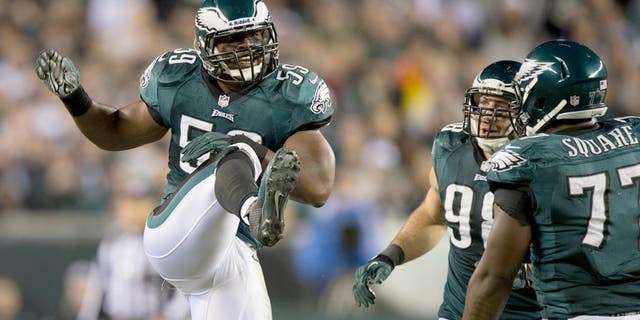 The Philadelphia Eagles released veteran linebacker DeMeco Ryans on Wednesday.
Ryans was set to enter 2016 with a $4.5 million salary cap number after renegotiating his contract last March. According to Overthecap.com, the Eagles will save $3.5 million in 2016 cap space with $1 million in dead cap money.
Ryans, who will be 32 when the 2016 season starts, has spent the last four seasons with the Eagles. Injuries have forced him to miss 10 games over the past two seasons.
With the Eagles moving back to a 4-3 base defensive scheme and a crowded depth chart at inside linebacker, they decided there was no room for Ryans, who was due a $1 million roster bonus on March 11.