EA SPORTS takes its shot at playoff predictions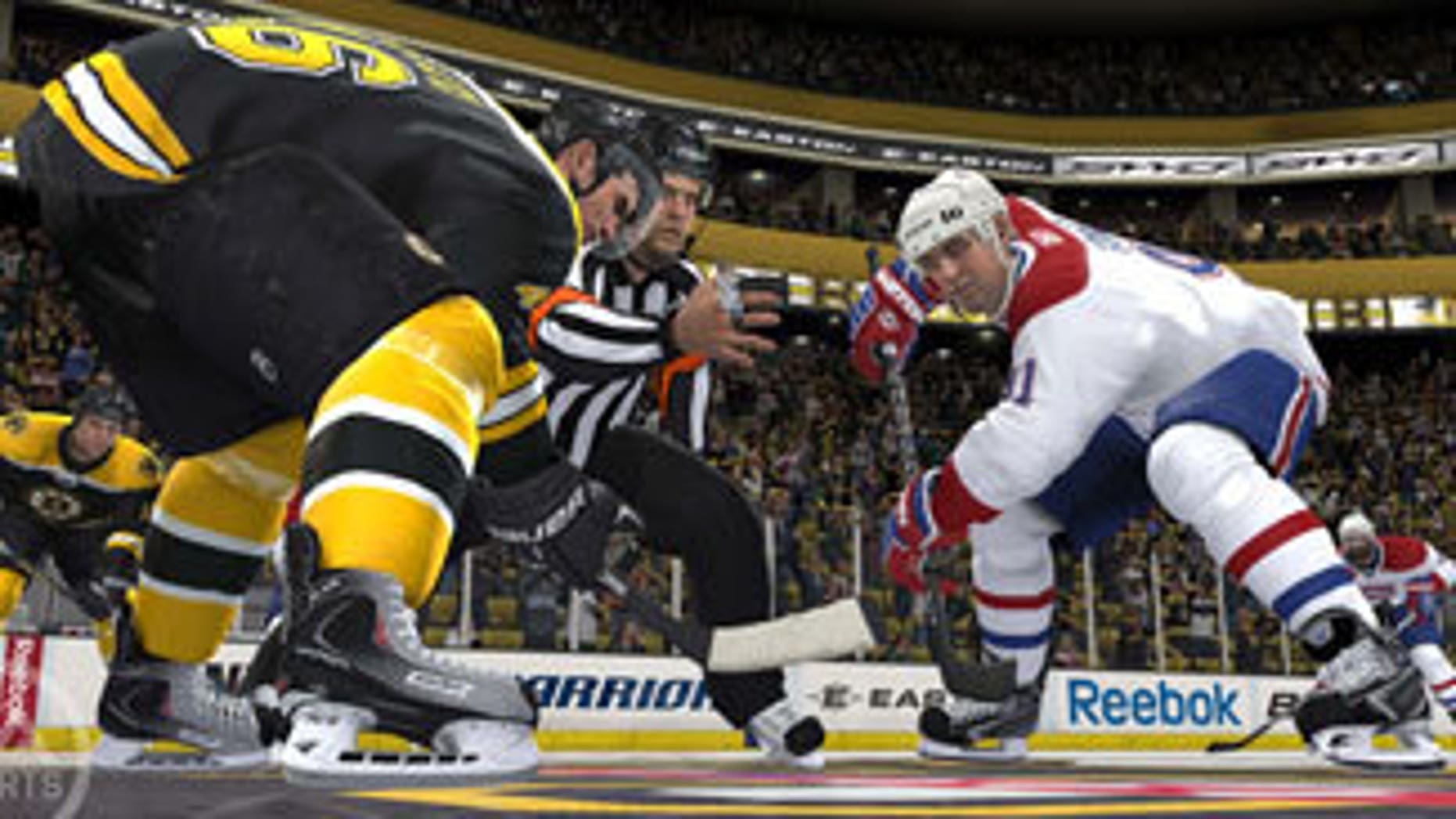 Every spring there is no shortage of postseason predictions and prognostications, and EA Sports has its own answers to which team will be advancing to round two of the Stanley Cup Playoffs.
Using its EA SPORTS NHL 11 simulation engine, EA SPORTS has determined that Washington, Philadelphia, Boston and Tampa Bay will emerge from the first round in the East, while Vancouver, San Jose, Detroit and Nashville will do so from the West, and perhaps the fans should take note. EA SPORTS correctly tabbed the Canucks to take the Presidents' Trophy this season, while also predicting Chicago's eventual reunion with Lord Stanley last June.
While no major upsets are predicted in the conference quarterfinals, both Nashville and Boston are predicted to be pushed to the brink before moving on after a Game 7 victory. Sweeps, too, are in short supply, however, as only the Capitals are tipped to breeze past their first-round opponent in four games.
To determine its predictions, EA SPORTS runs a simulation that takes into account real-life data such as statistics and line combinations while also accounting for variables such as streaky players and teams or injuries.
EA SPORTS will continue to run simulations after each round of the playoffs, but in addition fans are invited to make their own predictions in the EA SPORTS NHL 2011 Playoff Bracket Contest at www.facebook.com/EASPORTSNHL. Participating fans can accrue points for correct predictions with the ultimate prize at the end of Stanley Cup Final of two tickets to the 2012 NHL All-Star Game in Ottawa on the line.
The contest opens at http://www.facebook.com/EASPORTSNHL on April 13, when fans can make predictions for the postseason's opening round. Start dates for subsequent rounds will be announced at the conclusion of each series.
EA SPORTS NHL 11 Round One Predictions: Conference Quarterfinals
Western Conference
(1) Vancouver defeats (8) Chicago; 4-2
(2) San Jose defeats (7) LA Kings; 4-1
(3) Detroit defeats (6) Phoenix; 4-2
(5) Nashville defeats (4) Anaheim; 4-3
Eastern Conference
(1) Washington defeats (8) NY Rangers; 4-0
(2) Philadelphia defeats (7) Buffalo; 4-1
(3) Boston defeats Montreal (6); 4-3
(5) Tampa Bay defeats (4) Pittsburgh; 4-2