EA Sports apologizes to Khabib Nurmagomedov after religious error in game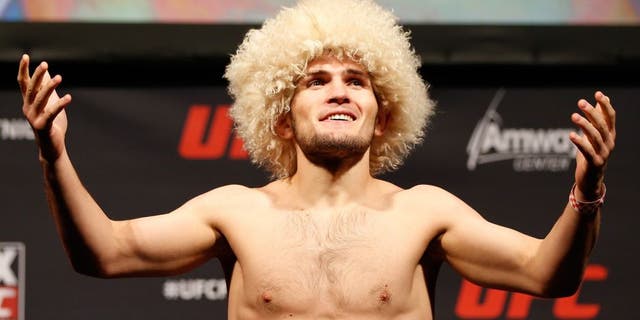 EA Sports issued an apology to top-ranked lightweight contender Khabib Nurmagomedov after he noticed his character in the recently released "UFC 2" game had a Christian celebration after fights despite the fact that he's a devout Muslim.
Nurmagomedov made mention of the error earlier in the week after noticing that his character did a sign of the cross as he was being announced as the winner in the Octagon.
The Dagestani born fighter brought up the error to EA Sports, who then issued an apology while promising to fix the celebration after working with developers for a future update to the game.
"I'm Muslim, Alhamdulilah. I have nothing against Christians," Nurmagomedov wrote. "Every man in this life has his own way, and my way is Islam. Developers of the game made mistake. Let's be honest, every human being made mistakes, and I'm not holding a grudge.
"They apologized and promised to fix it. Hopefully, next time they wouldn't make mistakes like this, and take account everybody's religion.
Nurmagomedov is currently in training for his upcoming main event fight against Tony Ferguson at FOX UFC Fight Night in Tampa, Fla. on April 16.
It will be the first fight back for Nurmagomedov in two years after suffering a series of injuries that prevented his return to action.
It's likely with a win over Ferguson in April, Nurmagomedov will challenge lightweight champion Rafael dos Anjos for the title, who he actually defeated in his last fight in April 2014.