Dylan Talley scores 20 points, Nebraska beats Northwestern 64-49 for 1st Big Ten home victory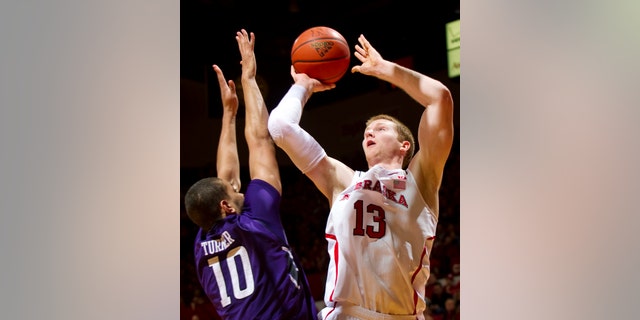 LINCOLN, Neb. – Dylan Talley scored 20 points and Ray Gallegos broke out of his 3-point shooting slump in the second half to lead Nebraska to a 64-49 victory over Northwestern on Saturday.
The Cornhuskers (11-10, 2-6 Big Ten) won for the first time in four conference home games.
Brandon Ubel had 14 points and 12 rebounds, and Gallegos added 11 points.
Dave Sobolewski matched his season high with 21 points and Jared Swopshire had 11 to pace the Wildcats (12-9, 3-5), who were coming off a seven-point win over No. 12 Minnesota.
Ubel made two free throws and converted Gallegos' pass through the lane into a dunk at the front end of a 16-7 spurt that gave Nebraska a double-digit lead in the middle of the second half. Gallegos followed Shavon Shields' three-point play with three straight 3s to make it 44-33.