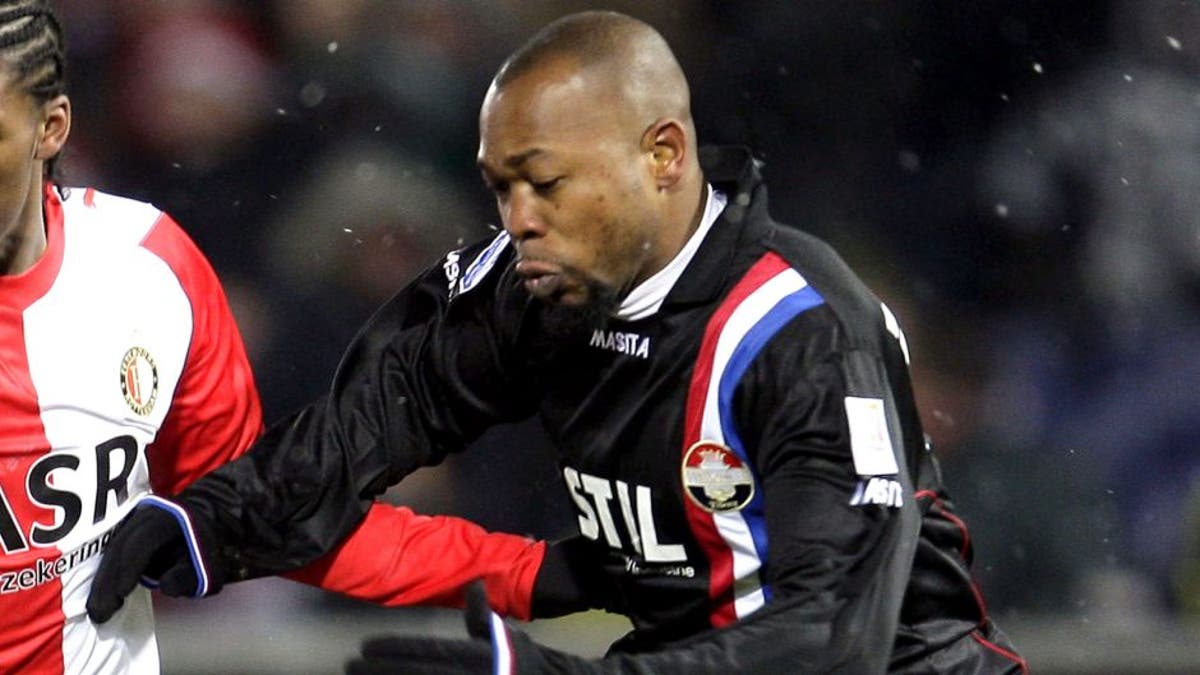 THE HAGUE --
The Dutch football association says it has confirmed for the first time that a match-fixer attempted to rig a game in the country's top flight Eredivisie.
The Royal Netherlands Football Association said Monday that its integrity unit established that Willem II Tilburg midfielder Ibrahim Kargbo organized with Singaporean match-fixer Wilson Raj Perumal for Willem II to lose to FC Utrecht on Aug. 9, 2009.
The association's operational director, Gijs de Jong, says that Dutch football, has ''officially lost its innocence.''
Investigators say emails between Kargbo and Perumal establish that Kargbo and two other Willem II players would each receive 25,000 euros ($28,000) if their team lost by more than two goals. Utrecht won the match 1-0.