Dusty Baker after Nationals' latest blown save: 'We need some help big time'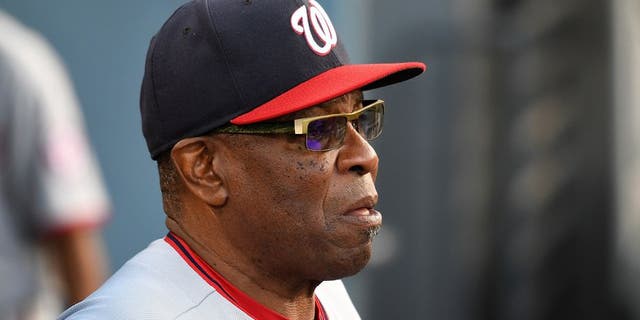 NEWYou can now listen to Fox News articles!
Another night, another bullpen implosion for the Nationals. And even manager Dusty Baker has seen enough.
Washington led Atlanta, 9-6, after four innings on Monday but the relief corps allowed five earned runs two in the eighth inning, three in the ninth as the Nationals lost for the fourth consecutive time.
The closer issues that have plagued the NL East leaders all season are becoming more severe by the day, especially after rookie Koda Glover landed on the disabled list Sunday with a back injury following a fluke shower mishap.
Bakers frustration was evident after Mondays 11-10 loss. A sampling of his comments, from The Washington Post:
We need some help. We need some help big time. Weve been knowing that all along.
Theres no answers right now. I would say score more runs, but we scored more runs.
Come on man, how many times we covered this before? Im serious its been a case-by-case basis every day.
The Nationals have been linked to multiple closers in trade rumors the White Soxs David Robertson and Royals Kelvin Herrera, among others and GM Mike Rizzo should be feeling more urgency to get a deal done now that his manager is publicly pleading for upgrades.
So far this season, six Nationals relievers have recorded saves and the number could rise to seven now that Joe Blanton is back from the DL.