Dustin Poirier inks new multi-fight contract with the UFC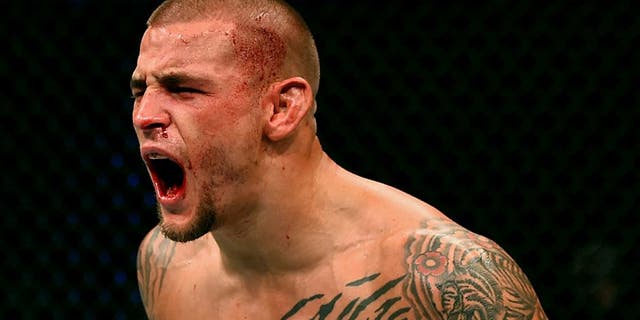 No. 11-ranked lightweight Dustin Poirier has signed a new multi-fight contract with the UFC following his last win over Joseph Duffy at UFC 195 in January.
Poirier's manager Robert Roveta confirmed the news to FOX Sports on Thursday saying that the lightweight competitor will be with the promotion for many more fights. The news was first reported by Jeremy Botter on Twitter.
Poirier was coming up to the end of his previous deal with the promotion with only one bout left on his contact after beating Duffy in January.
Since moving to lightweight, Poirier has posted a perfect 3-0 record with two TKO's and a lopsided victory over Duffy, who was a highly touted prospect out of Ireland coming into their fight.
Poirier told FOX Sports before the matchup that his long-term goals were to become UFC lightweight champion and he hoped to remain with the promotion so long as a new deal could be brokered.
"That's the belt that matters most anywhere, I feel," Poirier said. "I feel like everybody's who fighting, young fighters and still learning and growing, that should be their goal -- to be the UFC world champion."
With a new contract in place, Poirier can now begin his pursuit of the top 10 and beyond as he awaits word on his next fight following the victory over Duffy.