Duncan, Spurs don't care how long it takes to beat upstart Mavs, just looking for Game 7 win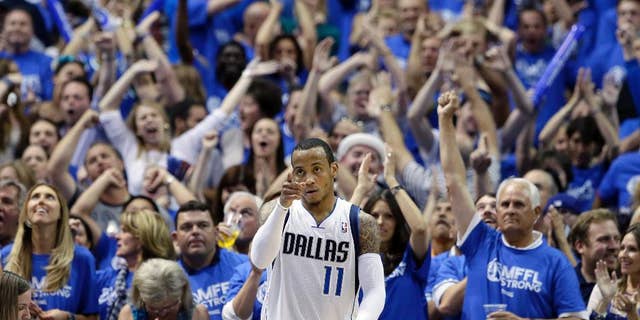 Tim Duncan doesn't care about 62-win San Antonio being pushed to a Game 7 by the upstart Dallas Mavericks in a first-round series that looks a lot like the other time these Texas rivals played a full set.
The only concern for the four-time champion is the NBA's best team in the regular season getting a tougher-than-expected series win Sunday at home.
Duncan says the Spurs aren't "worried or disappointed" after losing 113-111 in Game 6 on Friday night in Dallas.
San Antonio is going the distance in a second straight playoff series after losing Game 7 of the NBA Finals in Miami last June.
The Mavericks are looking for their first playoff series win since beating the Heat for the championship three years ago.