Ducks set franchise record with two shots allowed in first period of Game 4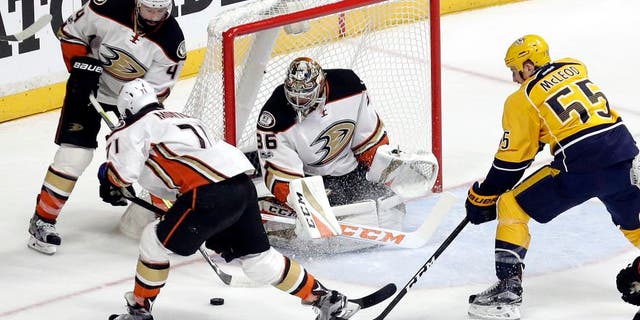 Goalie John Gibson and the Ducks opened Game 4 with a defensive fury!
Anaheim set a franchise record by allowing only two shots in goal in the first period to open Game 4 vs. Nashville on Thursday night.
The Ducks outshot the Predators 14-2.