Ducks appear set to turn to Emery in Game 2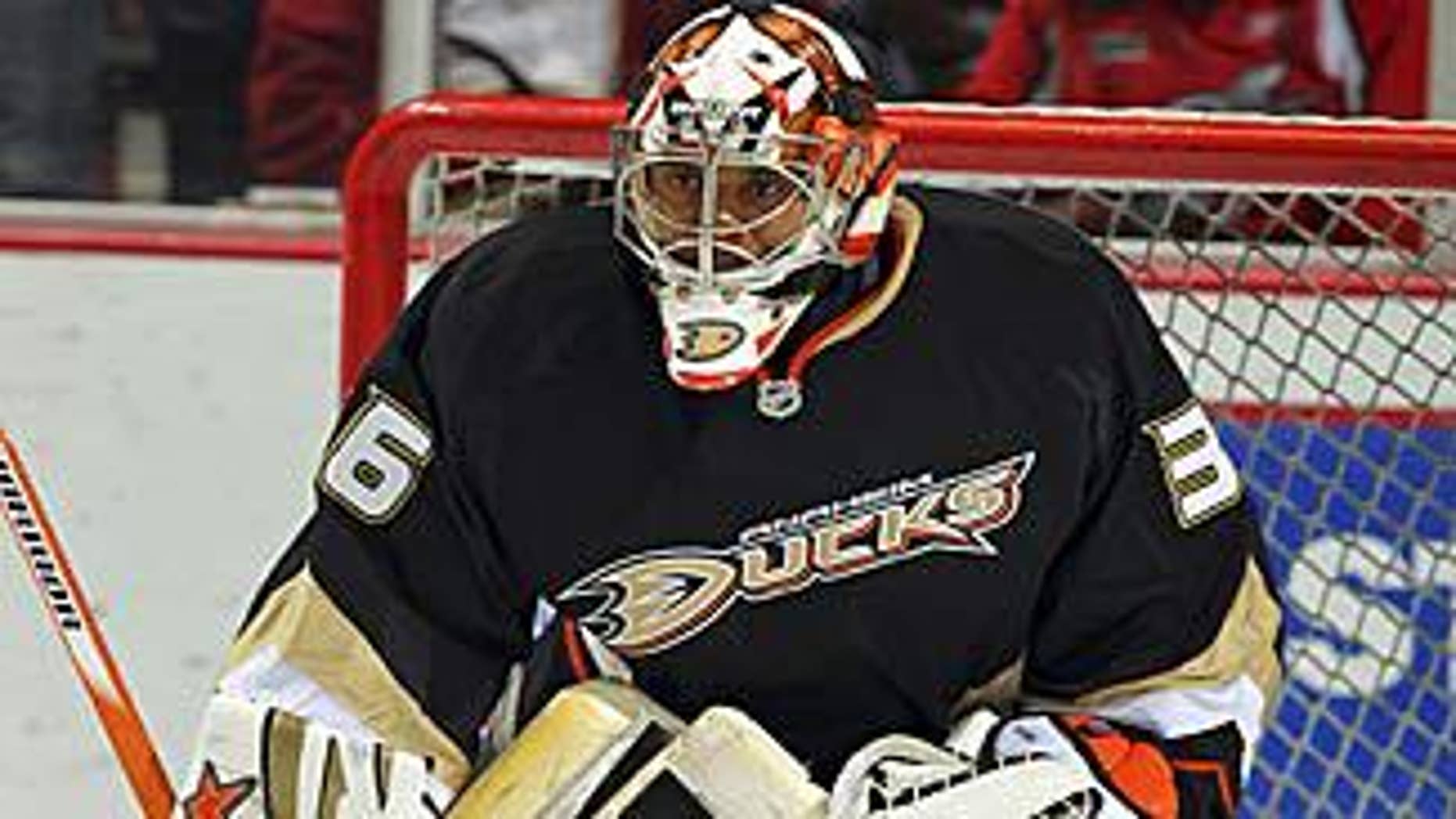 ANAHEIM, Calif. -- It appears that Ray Emery will start in goal for the Anaheim Ducks in Game 2 of the Western Conference quarterfinals against Nashville on Friday.
Emery was first off the ice at Anaheim's morning skate, an indication that he will make his first playoff start since Game 5 of the 2007 Stanley Cup Final when he was on the losing side of the Ducks' Cup clincher at Honda Center.
Coach Randy Carlyle doesn't reveal his starting goaltender but he said Thursday that Emery could start "if he gets through another practice. He played last night. I would say Ray Emery is close to 100 percent."
Emery is recovering from a lower-body injury suffered on April 6. He replaced Dan Ellis in the third period of Game 1.