Drummond woos actress on Twitter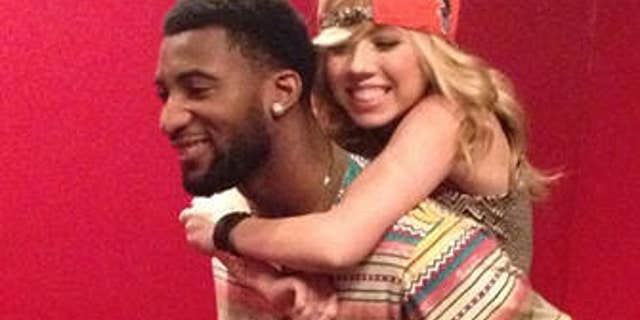 He's a 6-foot-10 NBA player. She's a 5-foot-2 Nickelodeon star. If it doesn't sound like a match made in heaven, that's because it wasn't. It was made on Twitter.
Andre Drummond, a 20-year-old center for the Detroit Pistons, took his celebrity crush public last month when he began posting pics of Jennette McCurdy, 21, of "iCarly" and "Sam and Cat" fame, as part of the weekly Twitter campaign "#WCW" -- "Woman Crush Wednesday".
She followed him back and they began exchanging tweets. As the Detoit Free Press first observed , soon the pictures McCurdy posted started to include gifts.
@jennettemccurdy ill let you know when I play in LA!
-- Andre Drummond (@DRE_DRUMMOND_) August 7, 2013
Looks like they couldn't wait to meet, because they finally got together this past weekend and appeared to be inseparable as they hit Disneyland, Beverly Hills and more SoCal spots.
Keep doing your thing, Drummond. She seems like a keeper.
H/T : Larry Brown Sports
Follow Nick Creegan on Twitter