Driver and navigator escape from violent rally car flip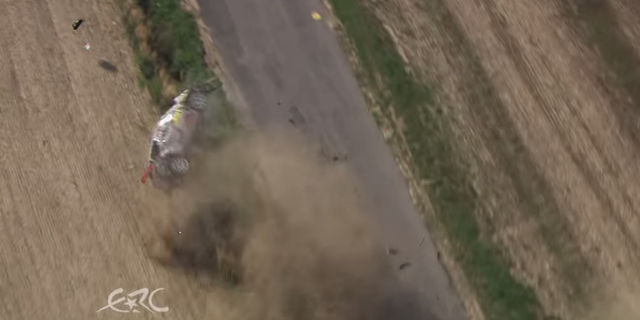 NEWYou can now listen to Fox News articles!
Robert Consani and his co-driver were lucky to walk away unaided after this dramatic flip in a Citroen R5 during a rally in the Czech Republic.
Consani was competing in an FIA ERC (European Rally Championship) event at the end of August. According to TopGear.com, Cosani's co-driver, Jerome Cornebise, fell ill just before the race and so Benoit Manzo, whom Cosani had only met just days before, took his place.
What was bad luck for Consani and Manzo was amazing luck for the cameraman in the helicopter, who caught the entire incident and aftermath on camera.
Huge kudos to everyone involved in the designing and implementation of the car's safety features for allowing these drivers to go on to race another day.
Video by FIA ERC