Drew Brees on tough start: 'This book hasn't been written yet'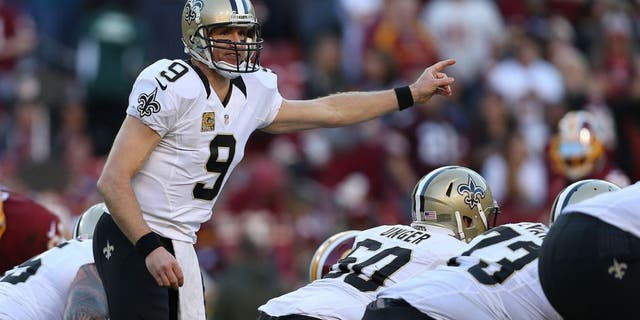 While the New Orleans Saints have had a roller coaster of a season to this point, their 47-14 loss to the Washington Redskins has sent them into a tailspin heading into their bye week.
The Saints have fallen to 4-6 at this point, and have a massive uphill climb to even be in any type of consideration for a playoff spot, Drew Brees is still remaining optimistic.
According to Mike Triplett of ESPN, Brees is doing everything in his power to keep spirits up with the week off ahead.
"First of all, the most important thing is to stick together," Brees told ESPN. "These are tough times, and we get asked tough questions. Everybody wants to question our team and our talent and whatever else people want to question. But the bottom line is we have a great team, we have a great group of guys, high-character guys, with great leadership.
"And things haven't gone the way we want the last two weeks. Haven't really gone maybe the way we envision the whole season. We're sitting here at 4-6. I think we all thought that we'd be better than that. But this book hasn't been written yet. The first half of the chapters have but not the last half."
You have to respect Brees' mindset. He's the type of leader that every football team needs, and if the Saints are going to get things turned around, it's going to be largely on the back of Brees.
MORE NEWS: Want stories delivered to you? Sign up for our NFL newsletters.