Draymond Green taunts the Jazz crowd before receiving his first technical of the playoffs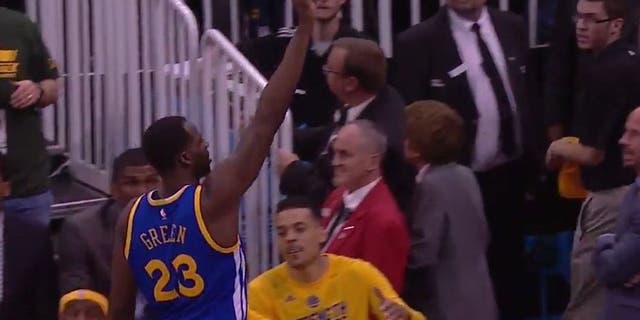 Despite talking the ear off of any official within his relative proximity, Draymond Green had avoided picking up a technical foul so far through the 2017 NBA playoffs until Saturday night's Game 3.
Green picked up his third foul in the first halfand let referee Bennie Adams know he disagreedwith the call,receiving a technical for continuing to voice his point of view from the sidelines.
Along the way, the Warriors forward got into it with Jazz fans, letting them know that Golden State was up in the series 2-0 at that point:
I understand Green was just having some fun in the heat of the moment, but he does remember that his team blew a 3-1 lead in the Finals last year, right? This seems like tempting the fates.
But he knows better than I do, obviously, since the Warriors held off the Jazz for a Game 3 win and a 3-0 advantage.