Draymond Green blasts Celtics center Kelly Olynyk for being a dirty player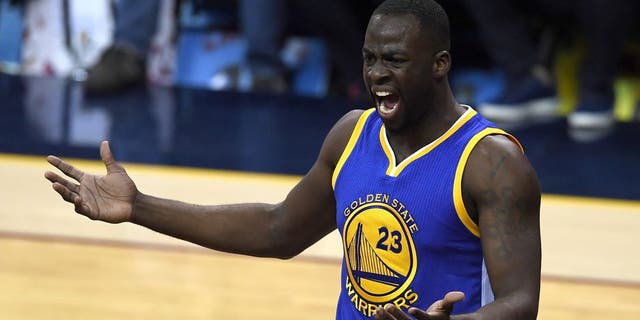 Draymond Green has a history of kicking opposing players below the belt, a track record that has left many wondering if the Golden State Warriors do-everything power forward is a borderline dirty player.
Thats debatable, but whats not up for debate at least in Greens mind is the reputation of Boston Celtics backup center Kelly Olynyk. Green took aim at Olynyk on his Dray Day podcast, repeatedly calling him dirty and claiming that Olynyk intentionally tried to injure Cavs power forward Kevin Love during their infamous incident that left Love with a dislocated shoulder in the 2015 playoffs.
Green then tried to explain the difference between players who bend the rules to get an advantage and those who are just trying to injure opponents.
Green is not the only one who thinks Olynyk pushes the envelope on the court. Love, who missed the rest of the playoffs with that shoulder injury, accused Olynyk of intentionally injuring him after the game two years ago.
I thought it was a bush-league play, Love said at the time. I have no doubt in my mind that he did it on purpose.
Olynyk recently drew the ire of Wizards forward Kelly Oubre Jr. during Washingtons Game 3 victory last week. Oubre leveled Olynyk for what he thought was a dirty screen.
Oubre was suspended for one game by the league, but the Wizards tied up their series with the Celtics after their blowout win in Game 4.
Brad Mills-USA TODAY Sports | Brad Mills