Drake trolls Kyrie Irving, Cavs after Raptors' Game 4 win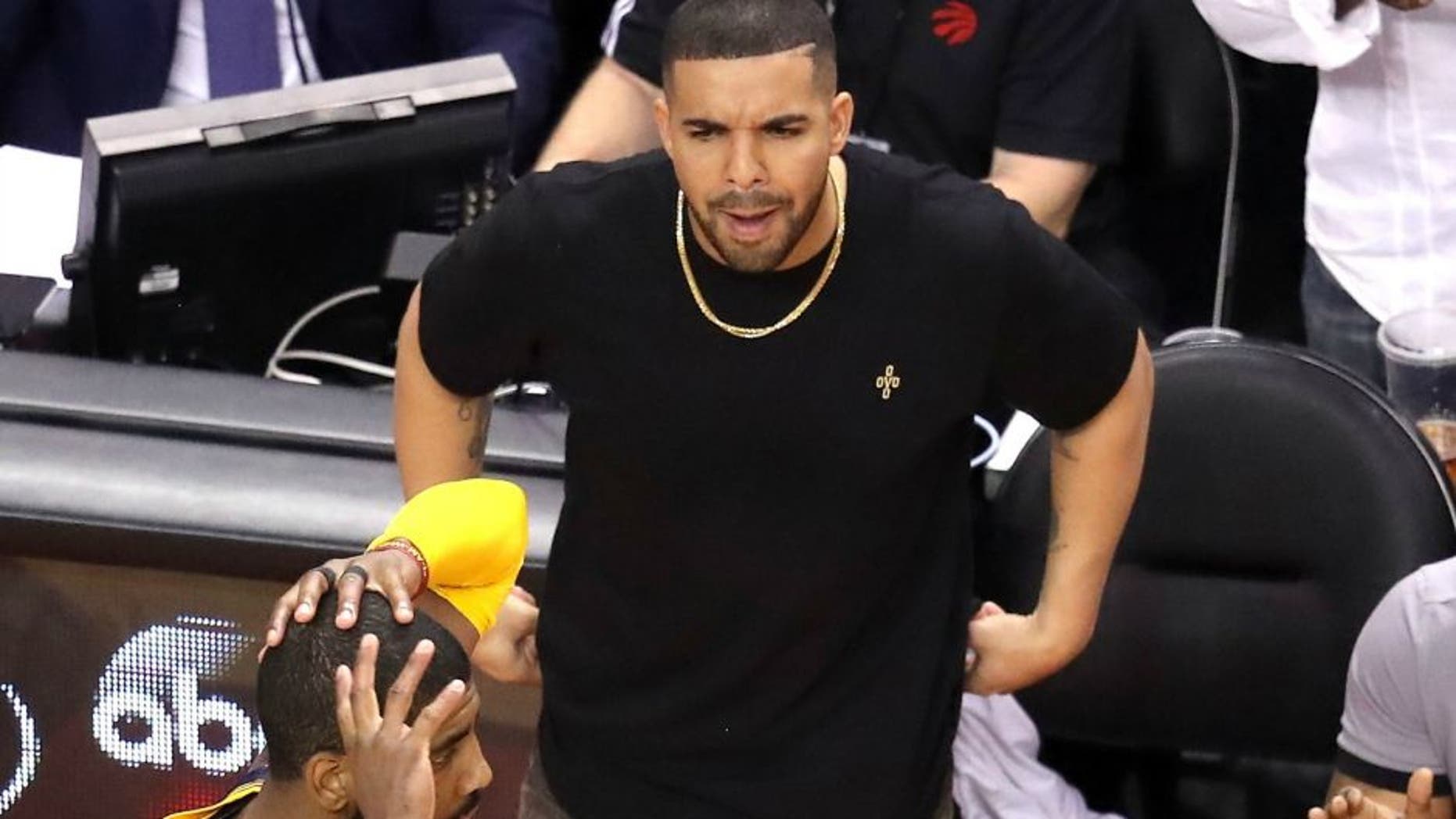 @champagnepapi is back at it again with his Instagram trolling.
After the Toronto Raptors upset the Cleveland Cavaliers again, 105-99, in Game 4 to even the Eastern Conference Finals at 2-2, the platinum-recording rapper and Raptors global ambassador took to Instagram to thank Kyrie Irving for giving the Raptors two games with his poor play:
He then took a shot at Channing Frye, and posted LeBron James getting blocked by Bismack Biyombo:
Trolling LeBron and Paul George with unflattering pictures and memes is one thing. But claiming a player gave your team two games, that it was his fault, is a deeper level of mocking that will likely not sit well with Irving and the rest of the Cavaliers.
Drake has a point, though.
Over the first two games in Cleveland, Irving averaged 26.5 points on 59 percent shooting. Once the series shifted to Toronto, though, Irving's production dropped to 19.5 points per game on 35 percent shooting and 26.7 percent from deep. That's a considerable drop-off, and one the Cavs clearly can't afford this late in the season.
To suggest Irving gave the Raptors two wins would be a stretch, however, as he was far from the primary reason they lost both Game 3 and Game 4.
Whether Irving or the Cavs respond through the media or at Game 6 remains to be seen, but Drake may have permanently burned his bridge to The Land.