Drake is already getting New York fans behind Derrick Rose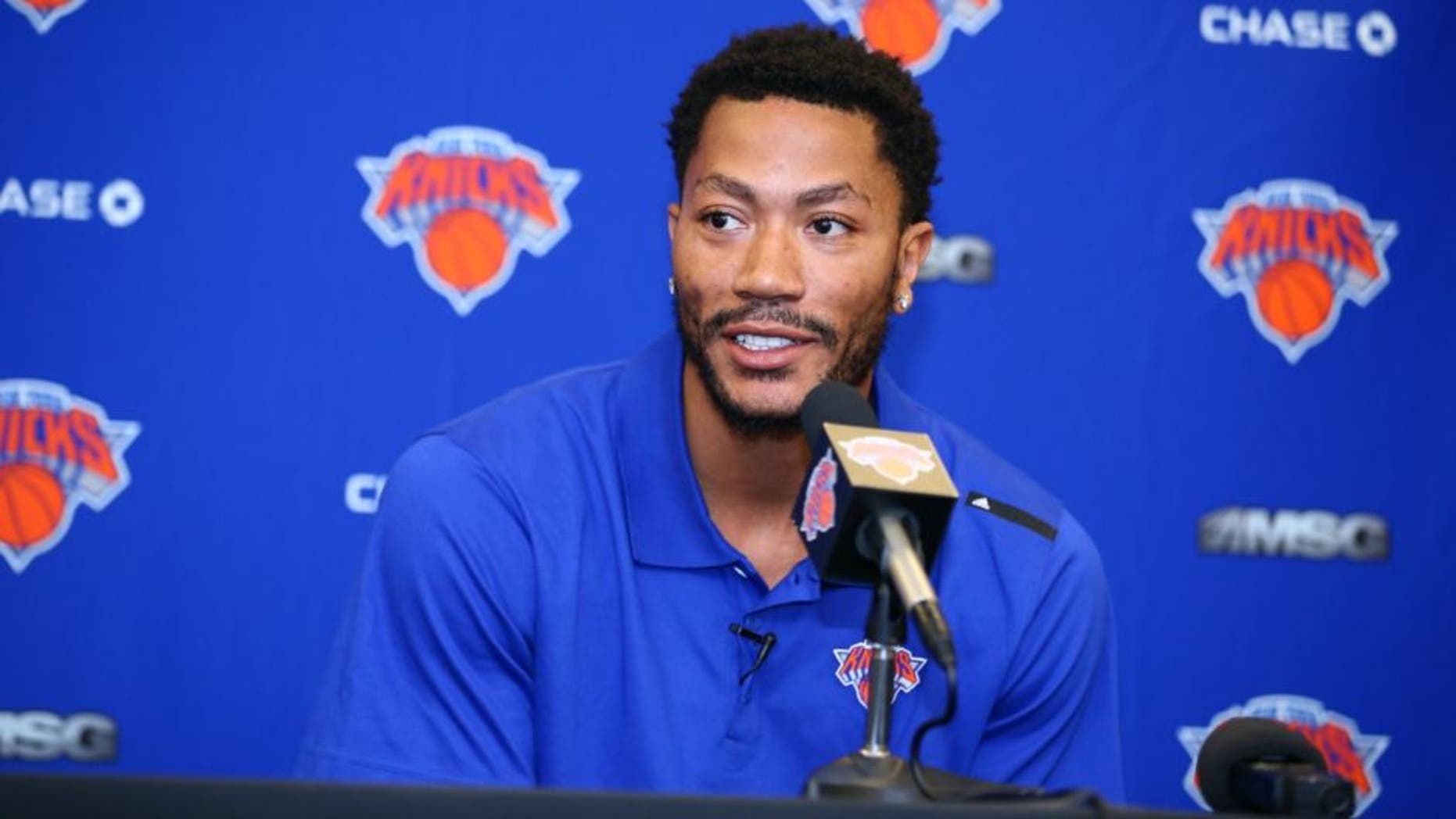 New York Knicks fans apparently didn't have to wait until fall to see new point guard Derrick Rose take center stage at Madison Square Garden.
Rose and his 3-year-old son PJ got a warm welcome from New York concertgoers Friday night at MSG, when Raptors Cavaliers Knicks fan Drake introduced Rose to his new fanbase.
Drake is in the midst of a series of August performances at MSG, and Rose is preparing for his first season with the Knicks after the Bulls traded him to New York in June. Rose, 27, is a three-time All-Star and won the NBA MVP award in 2011 but has been besieged by injuries since.
He can certainly use any good vibes the New York fans threw his way Friday night.