Drake, Cavaliers player Kendrick Perkins get into heated confrontation during NBA playoff game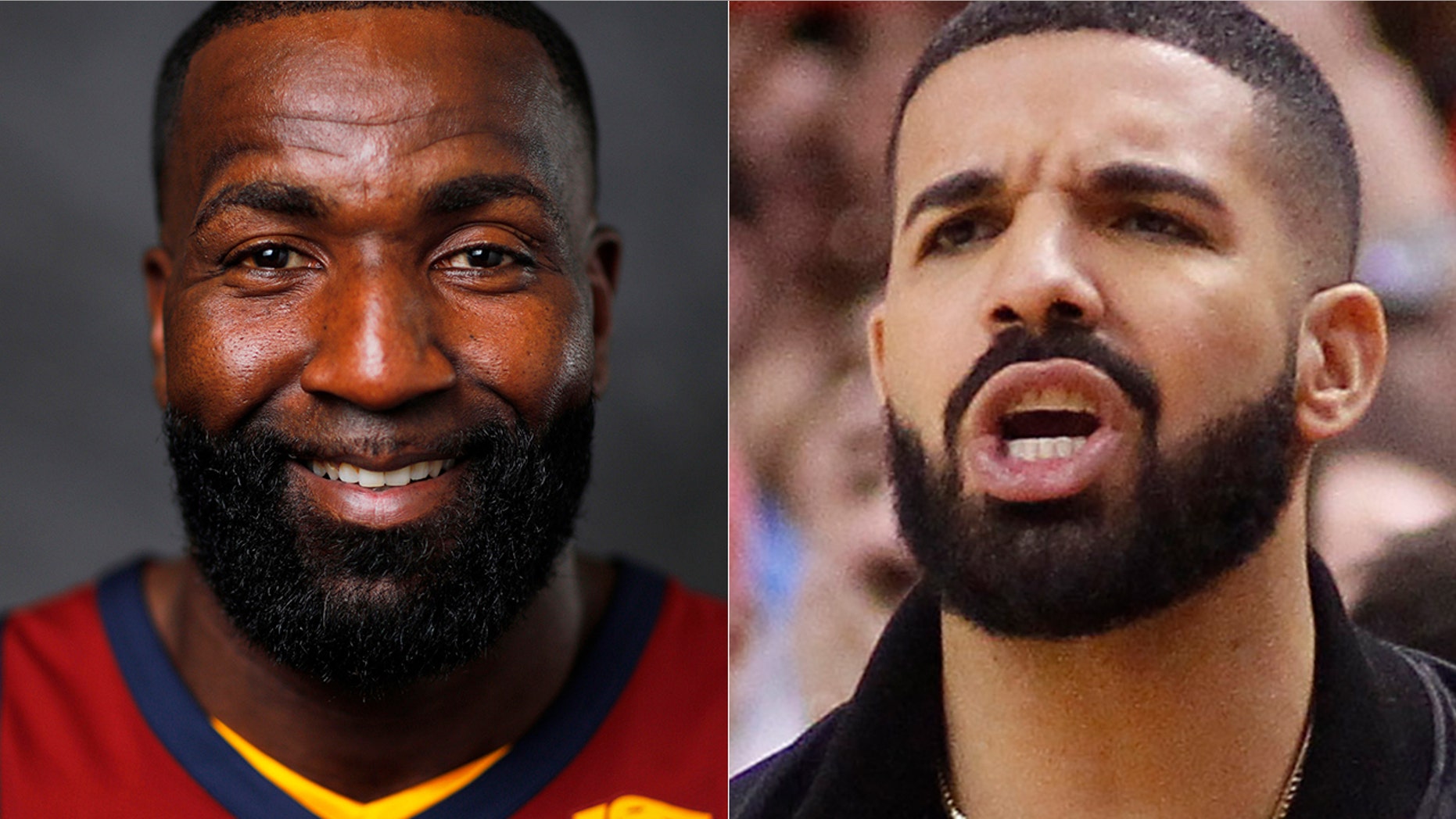 The Cleveland Cavaliers and Toronto Raptors battled it out in the first game of the Eastern Conference semifinals, but it was a war of words on the sideline that stole the show Tuesday.
Kendrick Perkins was seen trading barbs with rap superstar Drake, who is also the Raptors' global ambassador, at halftime and again at the end of the game.
Video showed the two men exchanging words and Cavaliers guard Jose Calderon, who used to play for the Raptors, standing in front of Drake during the halftime exchange.
WARNING: GRAPHIC LANGUAGE
The heated exchange between Perkins and Drake grew even hotter at the end of the Cavaliers' 112-110 overtime win.
Perkins told ESPN's Adrian Wojnarowski in a text message after the game that he was only trying to talk some trash to his old teammate, Serge Ibaka, at halftime when Drake got in the middle.
"What happened was I was talking to my old teammate, Serge, walking into halftime telling him 'We about to win this game,' and Drake butted in talking s--- to me. So I said something back to him," Perkins said.
Drake fired back in a since-deleted Instagram post, saying "I just said I liked the hem on his capris."
It's unclear if Perkins or Drake will face any sort of punishment from the NBA.
Perkins didn't play in Game 1.
The Associated Press contributed to this report.