Down 2-0, underdog Wild hope to rally against Blackhawks, a decade after conference finals run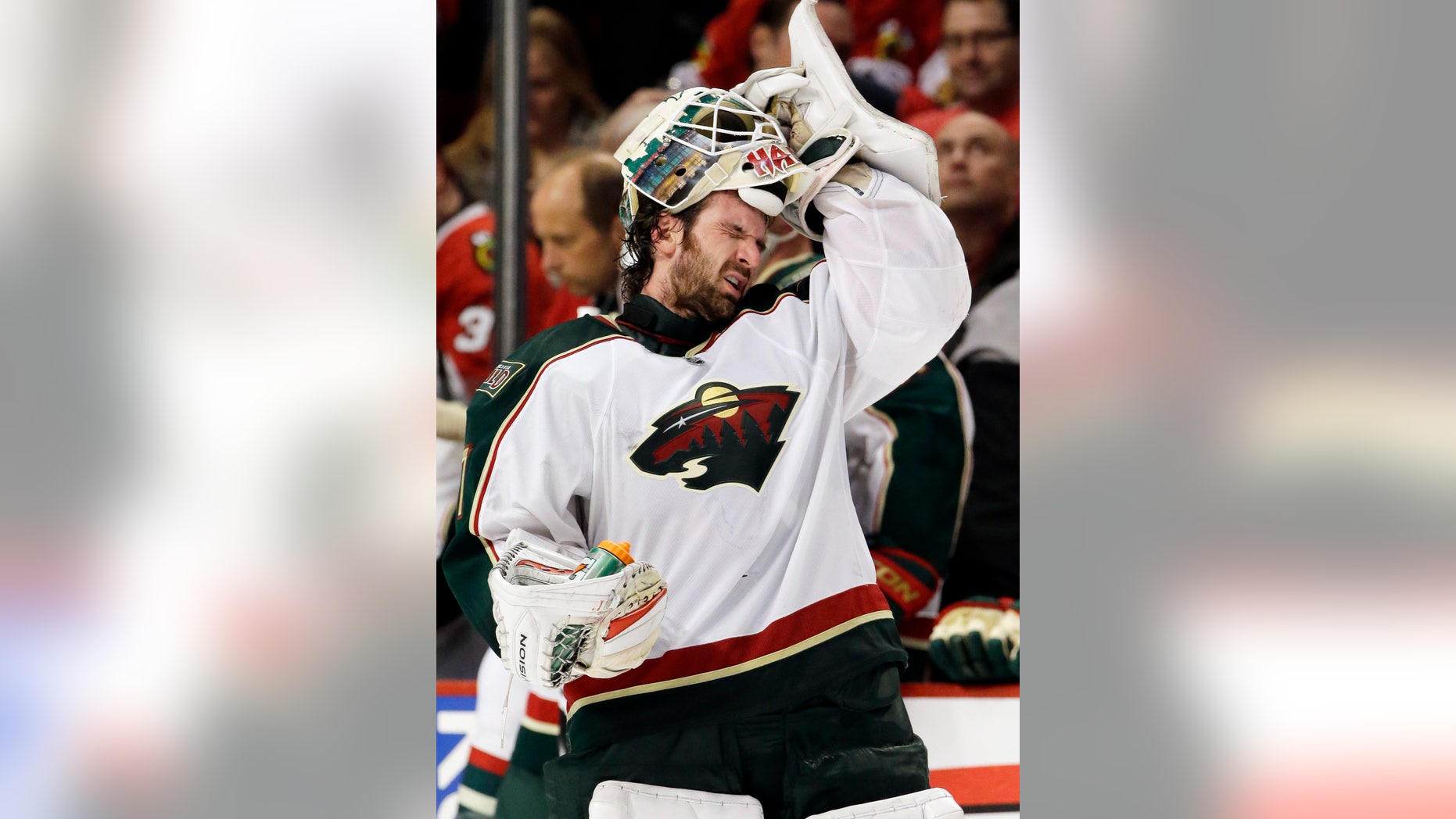 ST. PAUL, Minn. – The Minnesota Wild are down two games to none in their first-round playoff series against the Chicago Blackhawks.
Despite the deficit against a deep, talented Blackhawks team that posted the NHL's best regular-season record, the Wild can now use home ice to their advantage. Game 3 is Sunday.
Coach Mike Yeo said Saturday that his team hasn't played its best yet, another potential boost for the Wild. They can find favor from their franchise's brief history, too. Exactly 10 years ago, they fell behind 3-1 in each of their first two playoff series to higher-seeded teams before rallying to win both and reach the Western Conference finals.
Blackahwks star Patrick Kane said he believes a team is never out of a series until it loses at home.