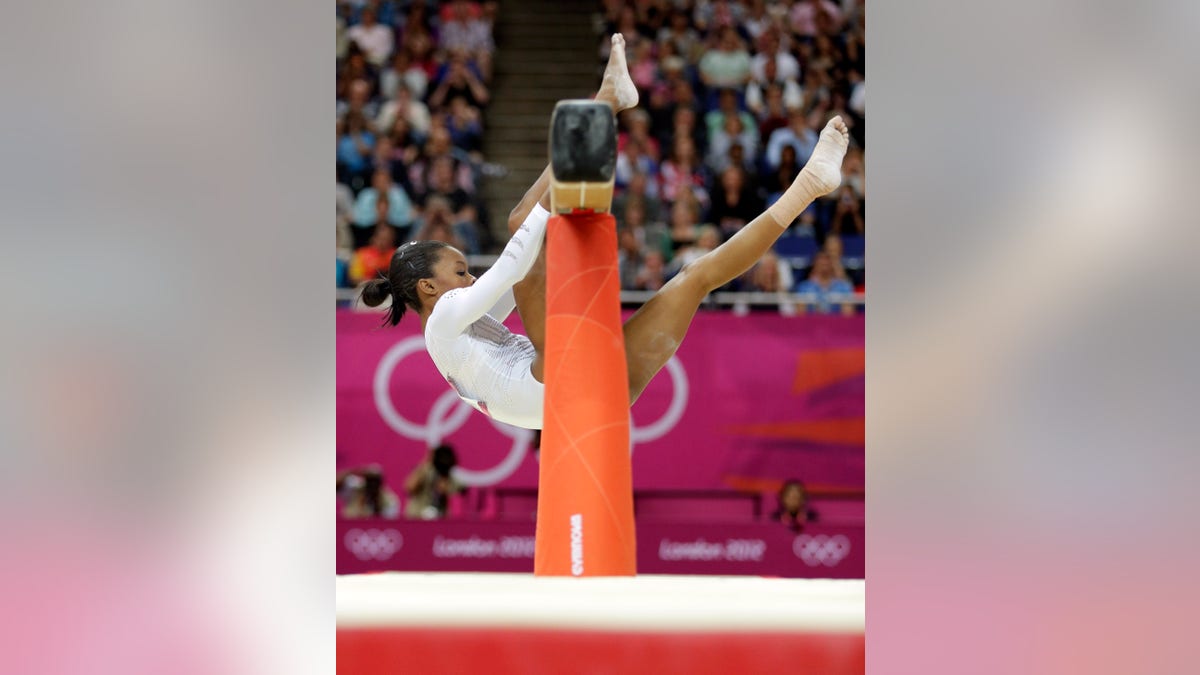 No more golds for Gabby, one more for China. And Aly Raisman finally caught a (tie) break .
Raisman was initially fourth after missing a medal in the all-around because she was on the short end of the tiebreak rules. But she questioned her score and judges revised it, giving her an additional .10 in difficulty.
That put her at 15.066, identical to that of Romania's Catalina Ponor. But Raisman got the bronze because of a higher execution mark.
Deng Linlin won the gold medal while teammate Sui Lu captured the silver. It was China's second gold of the day, following Feng Zhe's title on parallel bars.
Gabby Douglas was seventh after a fall. But she finishes the London Olympics with two gold medals, including the all-around title, gymnastics' biggest prize.