Doug Baldwin coped with Seahawks' loss by playing 'Madden' at 3:30 a.m.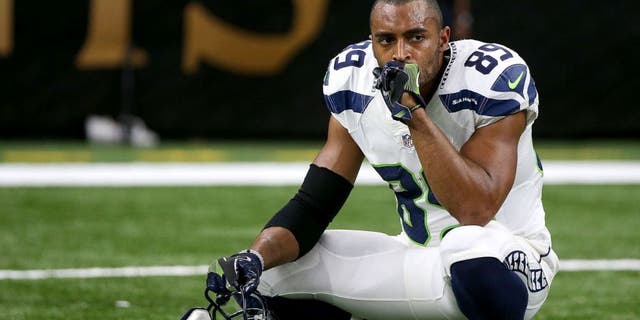 NEWYou can now listen to Fox News articles!
The Seattle Seahawks were bounced from the playoffs on Saturday, losing to the Atlanta Falcons 36-20. It's somewhat of an unfamiliar feeling for the Seahawks, considering how successful they've been in recent years, so coping with the second-round exit isn't easy.
Doug Baldwin had an especially difficult time overcoming the defeat, saying "it takes a toll on you, mentally and physically." To deal with the agony of losing in the playoffs, Baldwin turned to "Madden."
"I was up at 3:30 this morning playing Madden," Baldwin said, via the Seattle Times. "The reason why I play Madden is because in Madden I can control everything and in the game of life and the game of football you can't. It's kind of like an outlet. When I was sitting there visualizing about all that we've been through, it is hard."
Baldwin continued, describing how hard this year's exit was to deal with.
"I don't want to take away from anything anybody else does in this world or in this life, but to get to where we got to this year, it was difficult. It was extremely hard. It was exhausting, and then to now know everything ended so abruptly, now we have to start all over again. There's some happiness in that because there were a lot of things we couldn't fix during the course of the season that we can now work on because it's the offseason. But it's hard and it takes a toll on you, mentally and physically."
The Seahawks are one of a handful of teams set up for success in the coming years. The roster is relatively young, core players are under contract, and cap space isn't an issue thanks to their frugalness on the offensive line. Not to mention, they play in one of the worst divisions in the league and have won at least one playoff game in each of the last five years.
Baldwin, despite being in his sixth season, has plenty of good football ahead of him, and many would argue he's just hitting his peak.