Dortmund star Aubameyang's crazy outfit goes viral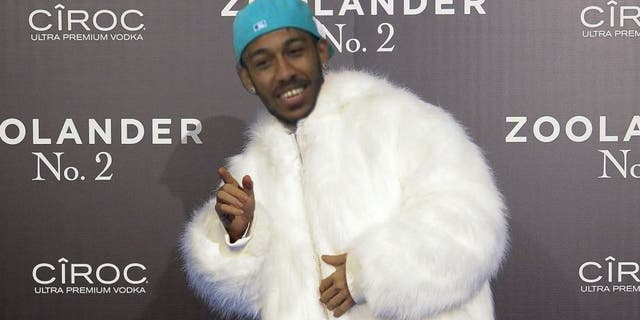 Is it an ice bear? A yeti? Cruella de Vil?
Nope, that's just Pierre-Emerick Aubameyang:
The Borussia Dortmund ace may have sat out Saturday's home win vs. Hannover with an injury, but he was still undoubtedly the center of attention.
Watching from the stands dressed in a furry white coat, white hoodie and baby blue hat, Aubameyang looked like he came straight out of a bad 1990s hip hop music video. Naturally, the Internet had a field day:
Au-mazing.
If it means seeing more outfits like this, we wouldn't terribly mind if Aubameyang had to sit out a few more games.