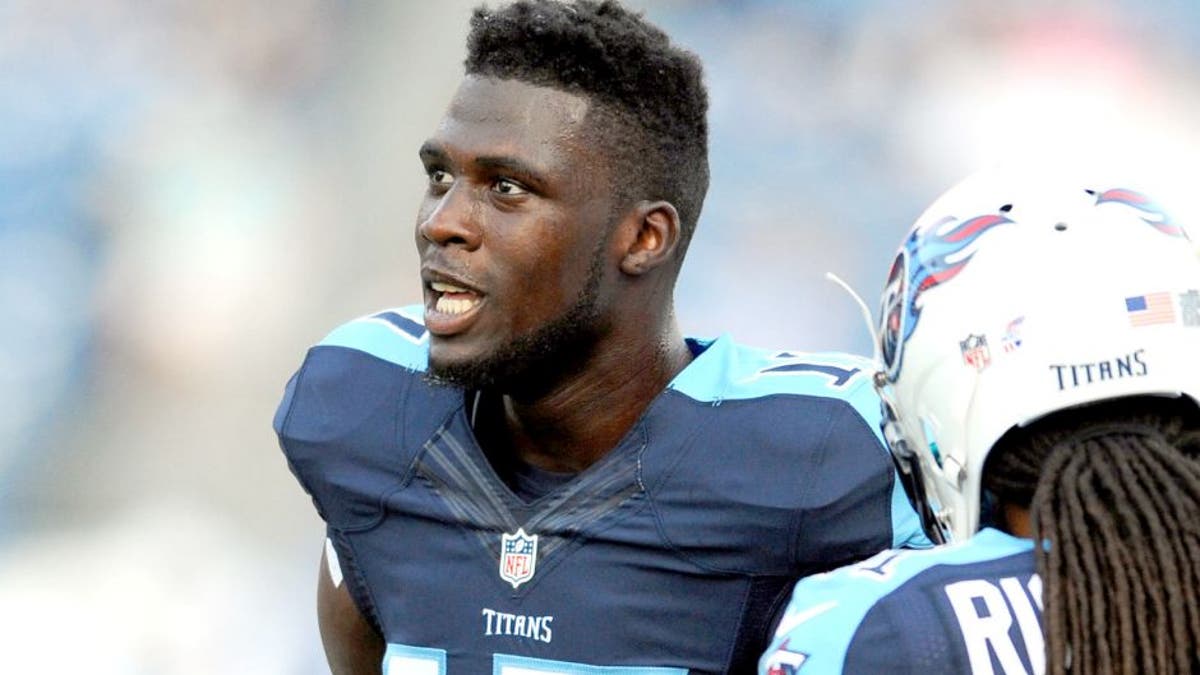 Tennessee Titans rookie wide receiver Dorial Green-Beckham heads into the team's third preseason game Friday looking to build off a strong performance last Sunday against the St. Louis Rams.
Green-Beckham, Tennessee's second-round pick in this year's draft, caught four passes for 40 yards against the Rams, including receptions on three consecutive plays.
"It feels good,'' Green-Beckham said, per the team's official website. "I feel like I got more balls thrown my way, and it is up to me to make those catches."
Ttians head coach Ken Whisenhunt said while Green-Beckham is making progress, more work remains.
"I don't know when the comfort level with Dorial Green-Beckham is going to come, we're still working through a couple of things with him,'' Whisenhunt said. "It's obvious he's a very talented young man and he did some good things for us (against St. Louis). But he also covered up Phillip Supernaw in an illegal formation on a 37-yard completion, which doesn't really excite you a whole lot sometimes. I think we just have to continue to work through those things. We're trying to get him involved in a little bit more just because of what he's shown and we'll do that."
Green-Beckham said he's dropped around seven pounds since the start of camp and the difference in his game is noticeable.
"It has helped a lot,'' Green-Beckham said. "I feel better. I feel good and I feel faster than I did coming in at 240 (pounds). Now it's all about improving."
The 22-year-old has five catches for 72 yards through Tennessee's first two preseason games. Whisenhunt said his development has been impressive, considering he sat out all of last season after transferring to the University of Oklahoma.
"When you think about 20 months away from football you know there are going to be some growing pains, especially when you are coming to the NFL level from the type of offense he was running, but he likes to work,'' Whisenhunt said. "He's working hard at it, I don't have any problems with him. I think certainly, you like having young players like that are into it, and that want to do well. It's good that he'll continue to push himself and we'll continue to find ways to get him involved."
(h/t Tennessee Titans)