Dorial Green-Beckham earns reps with Titans starters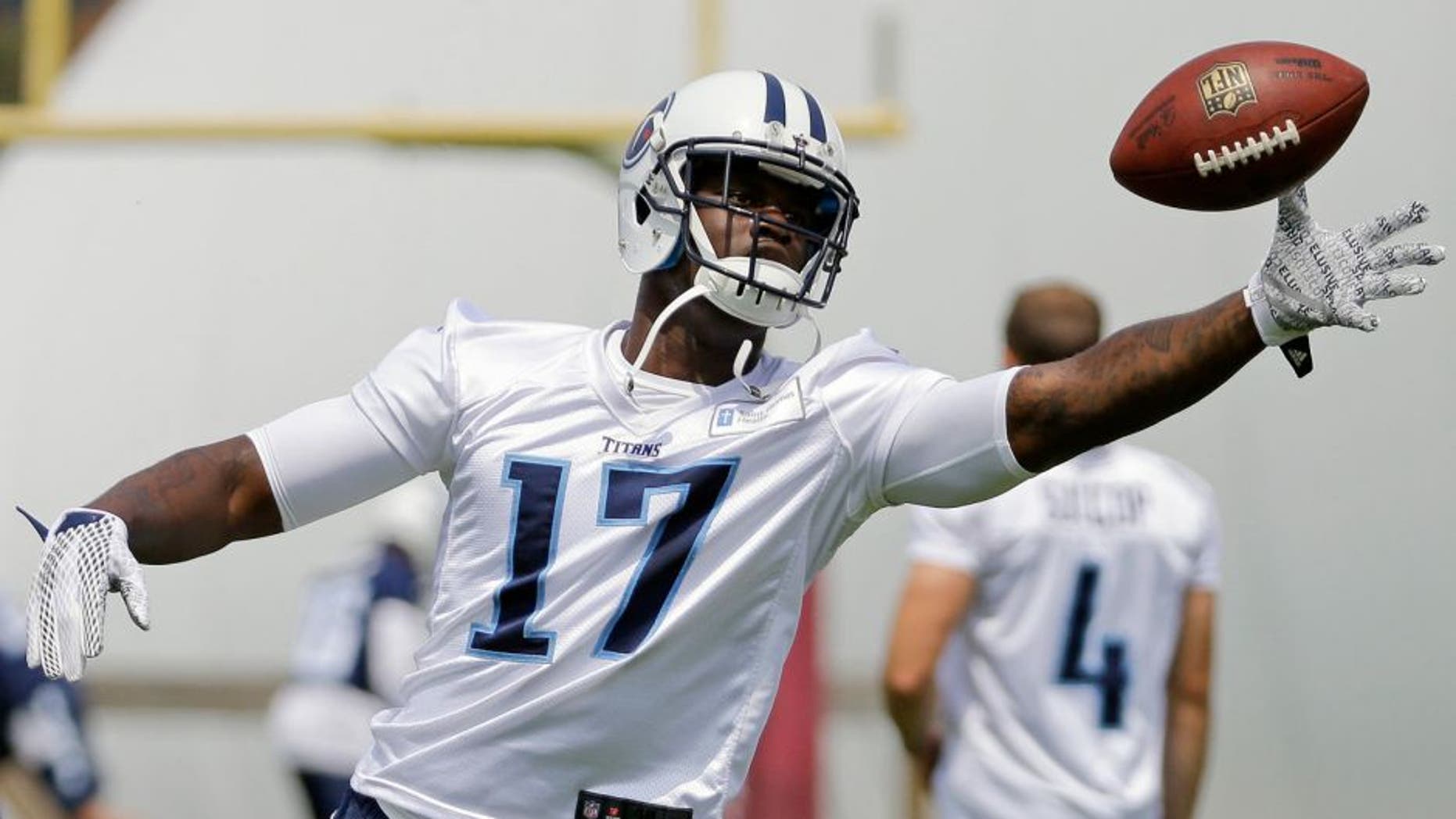 Tennessee Titans rookie Dorial Green-Beckham may have been listed as a third-string wide receiver on the team's initial depth chart released Monday, but that doesn't mean he's failed to impress coaches in training camp.
Green-Beckham, the team's second-round pick this year, took snaps with the first team during Monday's practice.
"I think it is a reward,'' Titans receivers coach Shawn Jefferson said, via the team's official website. "DGB has shown the ability to pick up on the playbook very well. For a big guy he can run, and he sink his hips, and get out at the top of his routes. … Putting him in with the first group kind of elevates that sense of urgency for him. He has done well. There have been so growing pains, but that kid is going to be all right."
The 22-year-old Green-Beckham was sidelined for much of the team's offseason program with a hamstring injury, but head coach Ken Whisenhunt said he's made progress through the early portion of training camp.
"It is hard for him because he missed so much,'' Whisenhunt said. "But he is working at it, and that is why we're putting him in there and trying to put him in situations to see how he responds, and that will continue."
Friday's preseason opener will mark Green-Beckham's first game since 2013. The receiver sat out all of last season after transferring to Oklahoma from Missouri.
"I am big-time anxious to see how he does on Friday,'' Jefferson said. "It was really good for me to see him the other day when we had the practice at the stadium. Just looking into his eyes, it didn't seem to frighten him at all. He was ready for it. As a matter of fact, during Saturday's practice I put him in for a string of eight plays, and he was fine. So his condition is just about right. I am looking forward to seeing him play on Friday and how he adjusts to the speed of the game."
(h/t Tennessee Titans)