Don't count out Gordon, Kurt Busch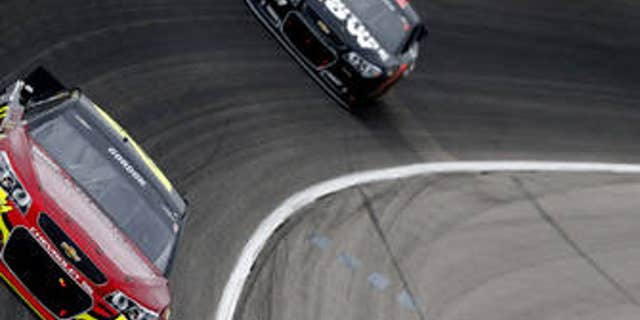 There was a number of Chase drivers Sunday night who encountered obstacles but came back to finish well. At the top of that list I would have to put Jeff Gordon. This is one guy who has a renewed energy. I can't say it was because he got into the Chase in the 11th hour; we've seen this leading up to the Chase.
We saw this from Jeff at both Atlanta and Richmond. Sunday night for Jeff to have a flat tire and have to make an unscheduled stop under green, go down a lap, make that lap back up and still come back to finish sixth, was phenomenal.
I know all the talk this week is about Joe Gibbs Racing making an early Chase statement, but I think Jeff Gordon is also making a statement that this "Drive For Five" championship hunt is alive and well.
NASCAR gave him an opportunity to be part of this championship late last week, and I think rightly so. Going through all that team went through coming out of Richmond out of the Chase, being put back in the Chase and then overcoming a flat tire to finish sixth speaks volumes about their desire to win another championship.
Another guy you have to give a tip of the hat to is Kurt Busch. He had another pit road speeding penalty, got a lap down, took the wave-around, got the caution when he needed it and came back to finish fourth. That team was once again fast the entire weekend. That's the one constant that No. 78 team has going for them. They are just fast every weekend no matter what type of track it is.
The one thing they simply can't afford, especially now that they are in the Chase, is beating themselves. Kurt has to eliminate his speeding penalties. The pit crew can't have a single miscue on a single stop in the next nine weeks. They, like the No. 24 team, can't afford any mechanical problems. Obviously not Jeff or any driver can control a flat tire, but Kurt can control his speed on pit road.
If they can do that and maybe for a change get some good luck going their way, I think both Jeff and Kurt can be Chase players right up to the very end.