Donovan's defenders: No. 4 Gators take more pride in stops, steals than dunks, jumpers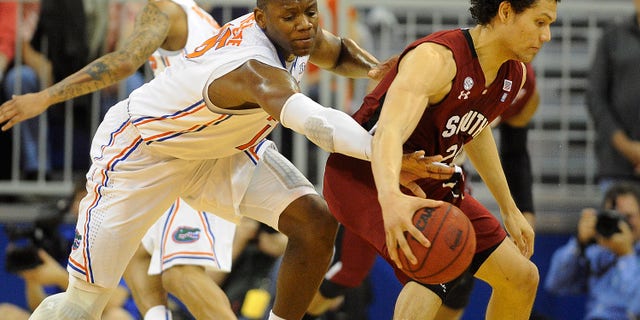 GAINESVILLE, Fla. – Billy Donovan has coached plenty of good defensive teams in his 17 seasons at Florida.
None of them quite like this.
The fourth-ranked Gators have been ridiculously stingy this season, especially in Southeastern Conference play.
Florida (17-2, 7-0 SEC) ranks second in the nation in scoring defense, giving up a paltry 50.4 points a game. The Gators have held 15 teams under 60 points, 11 under 50 and three under 40.
The latest defensive masterpiece came Wednesday night against South Carolina. In winning its ninth consecutive game, Florida allowed the program's fewest points (36) in conference play during the shot-clock era.
For an encore, the league's top scoring team, No. 16 Mississippi (17-3, 6-1) visits Gainesville on Saturday to test Florida's defense.