Dominique Reed 'alive and well' after scary injury in Liberty Bowl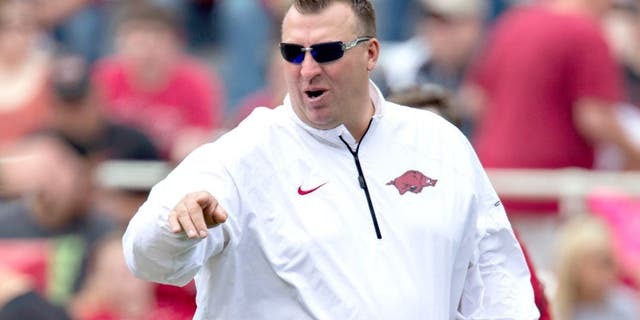 Despite the big 45-23 Liberty Bowl win over Kansas State, Arkansas had cause for concern as junior receiver Dominique Reed left the field on a stretcher after suffering an apparent neck injury. The injury was serious enough to delay the game and left fans holding their breath, as Reed did not move while being carted off the field on the stretcher.
While the scene was scary, head coach Bret Bielema was thankful to reveal Reed was doing fine after being transported to the hospital. In fact, Reed's stay didn't last long, as he returned to the stadium to celebrate with his teammates after the big win.
Reed came to Arkansas as a four-star junior college recruit in 2015 and had 27 catches for 520 yards and six touchdowns his first season in Fayetteville.