Dolphins WR Greg Jennings feels for former teammate Jordy Nelson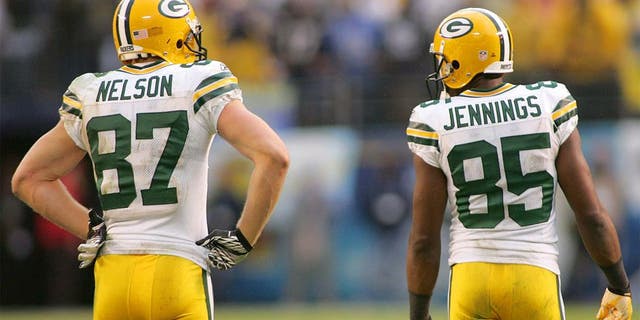 One of the most significant injuries of the preseason belongs to Jordy Nelson and the Green Bay Packers.
Nelson suffered a torn ACL in the team's last preseason game against the Steelers, forcing him to miss the entire 2015 season. Not only is it a big blow for the Packers, but it's affected the NFL as a whole.
Miami Dolphins receiver Greg Jennings feels for his former teammate, calling it "very unfortunate."
"It's a tough situation," Jennings said via James Walker of ESPN. "It's one of those deals where it's unexpected and very unfortunate, especially for a guy like Jordy that you know works hard all offseason and during the season. He works and has earned everything he's gotten. So you root for a guy like that. ... My prayers definitely go out to him and his family. So I hope for him to a speedy recovery."
Nelson and Jennings were teammates for five seasons in Green Bay before Jennings joined the Vikings in 2013. Together, the two were a dynamic receiving threat for Aaron Rodgers and the Packers.
Without Jennings the past two seasons, Nelson has thrived, catching 183 passes for 2,833 yards and 21 touchdowns. He was coming off of a fantastic year in which he set career highs in catches (98), yards (1,519), and touchdowns (13).
(h/t ESPN)