Dolphins TE Jake Stoneburner ready to fill in for Dion Sims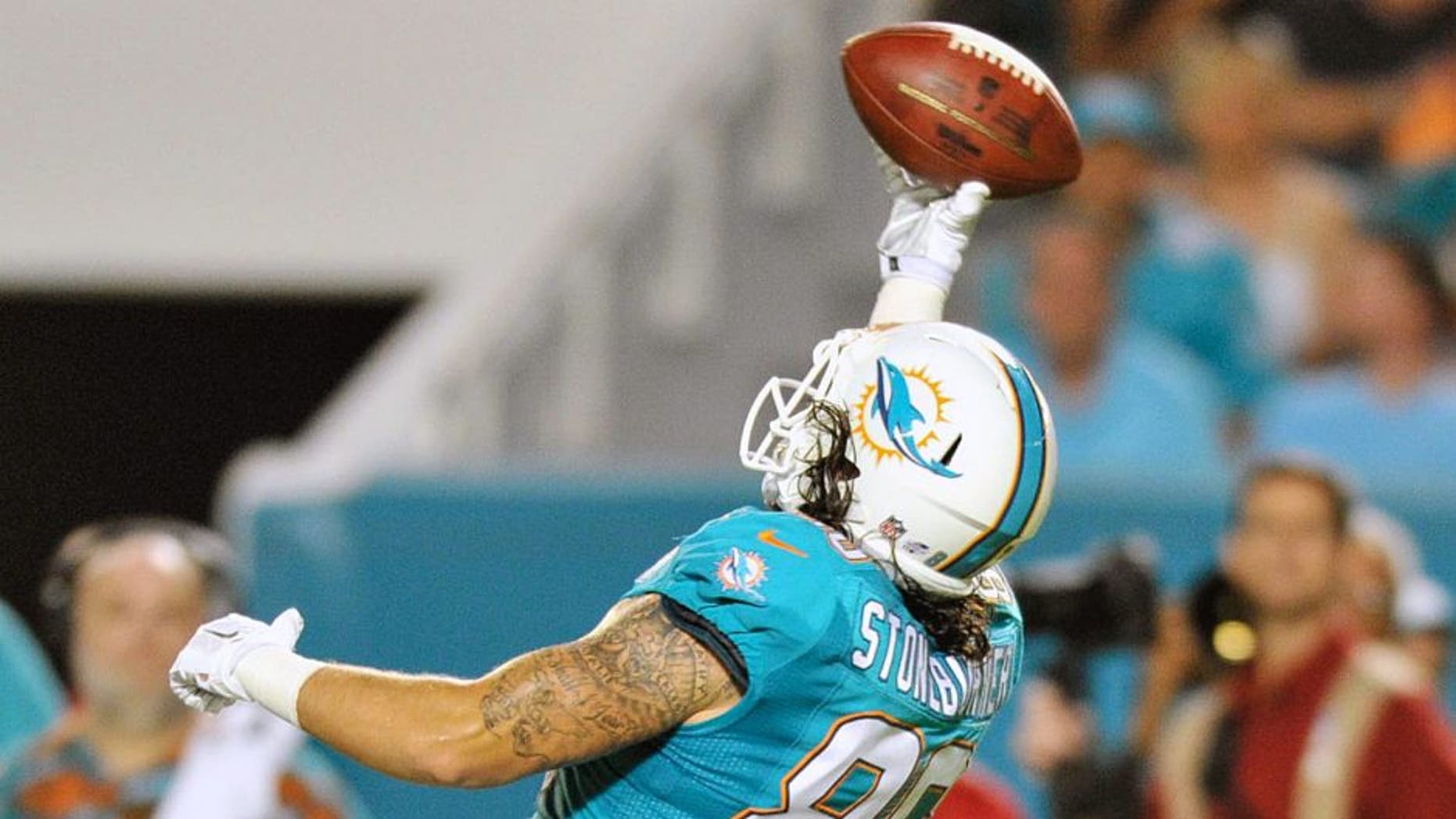 When the Miami Dolphins take the field on Sunday, they'll be without their best blocking tight end. Dion Sims suffered a concussion in Miami's 17-10 win over the Washington Redskins and is expected to miss the next game and possibly more.
Sims isn't the pass-catching tight end that Jordan Cameron is, but he is the superior blocker and is a big part of the team's running game. He'll be replaced by Jake Stoneburner for the time being -- an athletic tight end who can make an impact in the passing game.
"I've worked really hard this offseason and training camp to just get to this point," Stoneburner said via Omar Kelly of the Sun Sentinel. "Just being on the roster isn't good enough. I want to be out there on the field, making plays, helping this team win."
Stoneburner played nine games as a rookie for the Green Bay Packers in 2013, but hasn't seen regular season action since then. He was brought up from the practice squad earlier this week after Sims went down with a concussion.
He's confident in his ability to grasp the offense and make an impact, and he'll get his first chance to do so on Sunday against the Jaguars.
"This offseason I got to dive deep into the playbook and I feel like I have a really good knowledge of it, whether it is the Y tight end, or move tight end," Stoneburner said. "Both [positions] I feel like I know it inside and out.
"Sometimes people or players underestimate [my athleticism]. I think that helps with my blocking and catching and route running. Overall I think it can help me be a better tight end."
(h/t Sun Sentinel)