Dolphins rookie RB Jay Ajayi shows flashes of potential in debut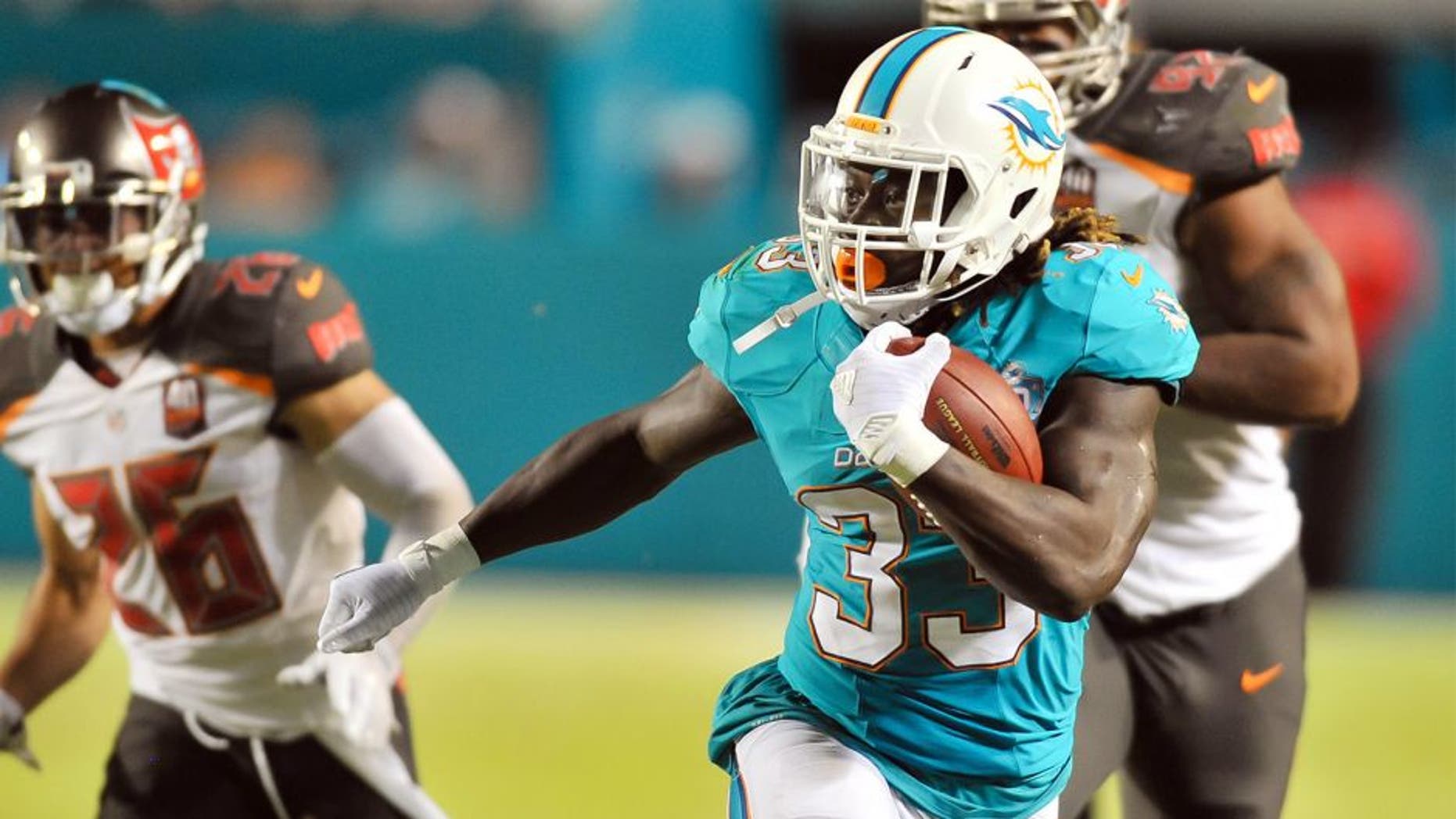 Jay Ajayi looks like he could play a big role in Miami's backfield down the road. Steve Mitchell USA TODAY Sports
Sunday's loss for the Miami Dolphins may have sunk their playoff hopes, but it didn't come without a glimmer of hope.
Rookie running back Jay Ajayi made his long-awaited NFL debut against the Buffalo Bills, and he showed a great deal of potential in the loss. Although he only carried the ball five times, Ajayi racked up 41 yards rushing, good for an average of eight yards per carry.
He consistently made smart cuts at the line of scrimmage and broke tackles at the second level, something he did with a great deal of success at Boise State. Ajayi was seen as a second-round talent early in the draft process, but concerns over the long-term health of his knee caused his draft stock to plummet. The Dolphins scooped him up in the fifth round and he could prove to be a steal of the draft.
Additionally, his health and productivity for the remainder of the season could play a role in how the Dolphins handle Lamar Miller's contract situation. Miller is set to become a free agent after this season, and if the Dolphins choose to let him walk, Ajayi could be his replacement in 2016 and beyond. He's sure to be a cheaper option, so his play in the coming weeks will be important.