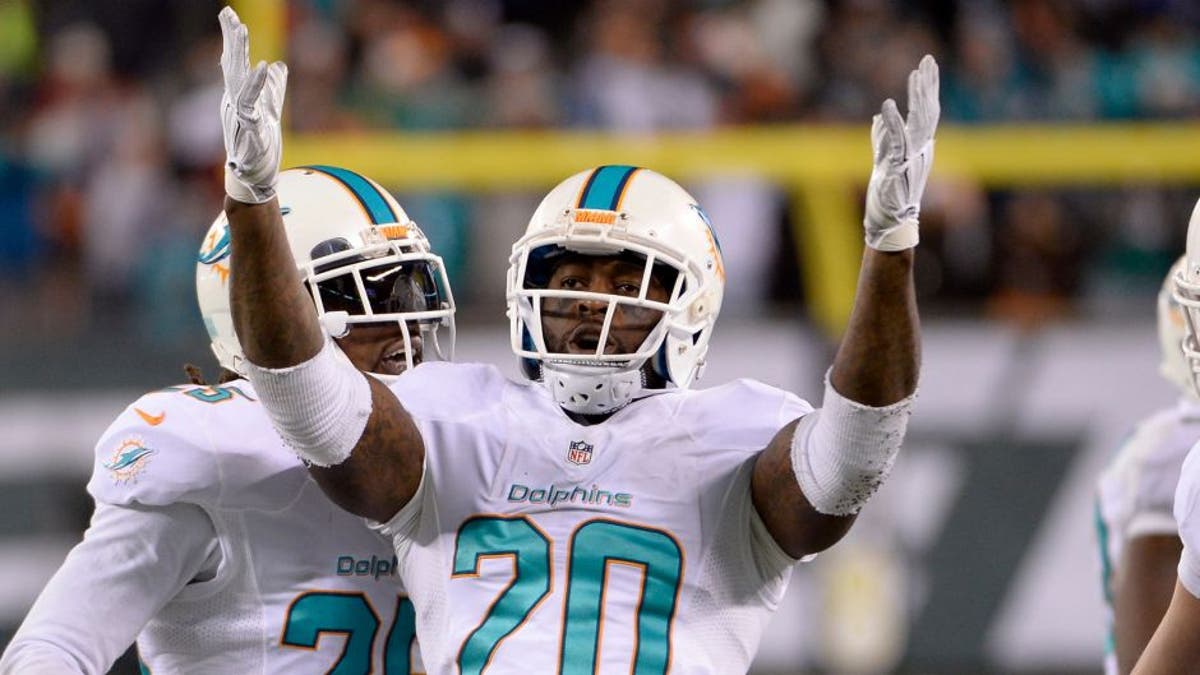 Prior to losing safety Louis Delmas for the year, the Miami Dolphins had a fairly solid, yet underrated, secondary. Brent Grimes and Delmas received most of the attention for the team's defensive backs, but Miami's "other" starting safety is solid himself.
Reshad Jones is entering his sixth season in the NFL -- all with the Dolphins -- and he's out to prove that he's one of the league's best safeties. He doesn't have the accolades to prove it, but he's confident he should rank among the top safeties in football.
"I've been doing it for the last three years," Jones said, via the Palm Beach Post. "If you look at all the top safeties and you look at their numbers and you look at mine, you tell me -- what's the difference?"
Last season, Jones recorded 80 tackles, three interceptions, seven pass deflections and one forced fumble in just 12 games. Those are solid numbers for any safety over the course of a 16 game season -- never mind a 12 game slate.
"I can come up in the box and be like a linebacker, or I can go in the back end and make plays on the ball," he said. "I think that's a plus. Everyone doesn't have that tool -- to be versatile, to come down and defend the run and make plays on the ball, be a ballhawking safety."
It's that versatility that Jones believes sets him apart from other safeties in the league. And he has the numbers to back it up. He fills stat sheets with interceptions, sacks, forced fumbles, and tackles each and every year, yet he's failed to make a single Pro Bowl.
"People have been sleeping on me since I got in the league," he said. "But I can only control what I can control. I've got to go out and continue to do what I do and do all the things I can to help this team win."
Jones should receive more attention this season with Delmas sidelined for the entire season. He'll have to carry extra weight at the safety position as he looks to gain the recognition he believes he deserves.
(h/t Palm Beach Post)